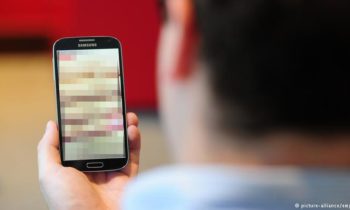 A 26-year-old man has been charged with sexual offences involving more than 300 boys and young men, in the biggest case of its kind in Norwegian history.
The case follows an exhaustive two-year investigation by Oslo police against an unnamed man who is alleged to have targeted his victims – most of whom were between 13 and 16 at the time of the abuse, with some as young as nine – on internet chat services and via the Snapchat messaging app.
The suspect, reportedly a football referee, pretended to be a teenage girl and persuaded the boys to perform sex acts in exchange for the promise of erotic photos, recording the video chats and threatening to publish them online unless the boys sent him further films, according to the 81-page indictment.
Verdens Gang newspaper reported that police found 16,463 different films on the suspect's computer, of boys in Norway but also in Sweden and Denmark. The indictment mostly concerns online abuse, but the suspect met some of his victims and has also been charged with rape, Norwegian media said.
The alleged assaults occurred between 2011 and 2016, when the man was arrested and detained after chatting, meeting and subsequently sexually abusing a youth who had previously worked with him as an assistant, Verdens Gang reported.
The suspect's lawyer, Gunhild Laerum, told the public broadcaster NRK that his client, who is expected to face trial early next year, was cooperating with police and had "admitted the facts". He was profoundly sorry for his actions but had yet to respond to each individual charge, Laerum said.
The state prosecutor, Guro Hansson Bull, told NRK the case was "the biggest of its kind in Norway to date".
Only two of the alleged victims had come forward, he said. "Only one boy managed to tell his parents, and the mother of another found out. That says a lot about how hard it is for young people to talk about abuse of this kind."
Norway's attorney general, Christian Lundin, said the case was "incomparable in Norwegian legal history. Virtually all the alleged victims were "struggling" because "they have a huge sense of guilt", he said.