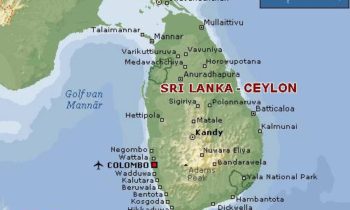 The Sri Lanka – Norway business matchmaking programme was started in 1994 to evaluate the opportunities in Sri Lanka. The result of stating the BMMP (Business Match Making Programme) in India resulted in NORAD considering operating a similar programme in Sri Lanka. The overall objective is to establish sustainable investment, collaborations/Joint Ventures between Norwegian and Sri Lankan Companies.Sri Lanka has the advantage to do business with Norway. This is because it is about the right size. We also are comfortable with the level of English in this country. The infrastructure is also good. There are plenty of opportunities for people who want to start business ventures. There is a very good demand for aquaculture products. Sri Lanka has the climate and ground area to develop this sector, said Norwegian Ambassador Her Excellency Grete Lochen speaking at the BMMP conference recently.
Commenting on the impact the BMMP has had over the years Norad's Business Match Making Programme, Project Director, Inge Reithaug, said, having the experience from 20 years of matchmaking in Sri Lanka and other countries, we ask ourselves, could we achieve better results? Therefore could a broader or a more in-depth sector based approach give an even stronger development impact in an area where this country has a great potential and where the technology from Norway can fill a required and potential gap? Because with these opportunities comes the exchange of skills and technology. This is beneficial to both countries.
Lastly we would like to say that we are extremely grateful for having the opportunity to work with businessmen and women in Sri Lanka, whom we have learned to be very hospitable and professional in their way. We have experienced a culture, different from ours, but so rich and fascinating. The impression is also shared by most business visitors that come to Sri Lanka Reithaug said.
(N.Sethu, ceylon today)