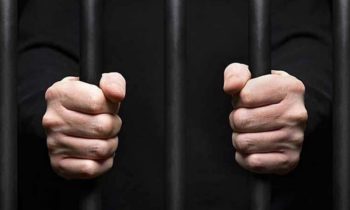 A 33-year-old man, holding a Comoros Islands passport, has been sentenced to six months in jail in Dubai after he was found guilty of sexually assaulting a Norwegian tourist in the back seat of his friend's car.
The Court of First Instance also ordered for him to be deported after completing his jail term.
The accused had earlier denied the charge in court.
According to public prosecution records, the incident took place on December 19, 2016, after the victim's drink had been spiked.
A police sergeant said they moved at around 3 pm on December 20, 2016, to a hotel in Al Garhoud after receiving a robbery complaint.
"We saw the complainant there. She told us she had met the day before two men, one of them is the accused, at a café in a shopping centre. She later went with them to a bar at a hotel. She claimed someone spiked her drink."
The Norwegian woman added that the defendant removed her clothes and sexually assaulted her in his friend's car.
She slept in the friend's house and woke up the following morning to find her mobile phone and credit card stolen. She reported them to the police after being dropped at her hotel.
The police tracked down the duo after checking the hotel's CCTV cameras.
A report from the General Directorate of Criminal Evidence revealed that traces of the defendant's DNA were found on the Norwegian tourist's body.
The ruling has been appealed.
(khaleejtimes)