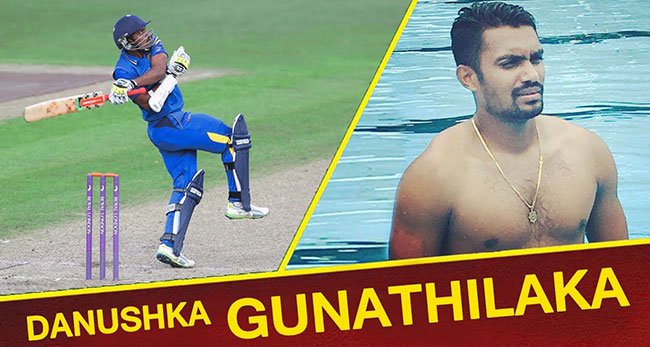 A 26-year-old Sri Lankan who holds UK citizenship,was arrested by the Kollupitiya police in Sri Lanka last night in connection with an alleged rape of a Norwegian woman at a star class hotel in Kollupitiya.
Police said the 23-year-old Norwegian woman had lodged a complaint with the Bandaranaike International Airport (BIA) police stating that she was raped at the hotel in Kollupitiya on Saturday.
Danushka Gunathilaka, 27, and his friend, who cannot be named, took two Norwegian women to the hotel where the player was staying in Colombo in the early hours of Sunday.
Meanwhile, Sports Ministry sources said the arrested suspect is a friend of Sri Lankan cricketer Danushka Gunathilake whose name had also been mentioned in the complaint lodged by the victim.
He said there was no allegation against Gunathilaka, who is currently Sri Lanka's best-performing batsman in an ongoing tour by South Africa.
However Sri Lanka Cricket on Sunday night suspended him on a "misconduct" charge, although he is allowed to play in the match that is currently taking place.
The governing body's rules stipulate that during matches players must be back in their hotel rooms by midnight and cannot have guests.
The cricket board will also "withheld Gunathilaka's fee for the ongoing Test match until the outcome of the inquiry," it said.
The BIA police had handed over the investigation to the Kollupitiya Police.
The Kollupitiya police has arrested the Sri Lankan who was residing at Nawala.
Police said the woman was produced to the Colombo Judicial Medical Officer for a medical examination on Sunday.
"Sri Lanka Cricket (SLC) decided to suspend Danushka Gunathilaka from all forms of international cricket for breaching the 'Player Code of Conduct', pending inquiry," the SLC said in a statement.
"The decision to suspend the player was taken following an initial inquiry conducted by Sri Lanka Cricket, after the team management reported that the player have violated the 'Code of Conduct'."