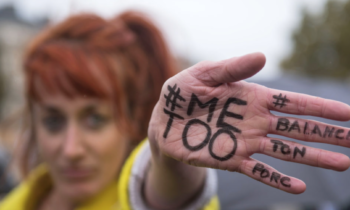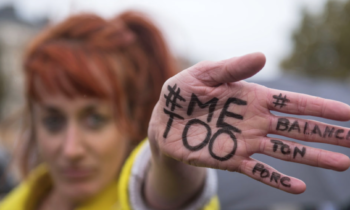 Norway's political parties are scrambling to deal with a flurry of sexual harassment allegations in a country better known for a strong record of gender equality in the public and corporate spheres.
A series of high-profile cases, spurred by the global #MeToo movement, have led to apologies and resignations from top male politicians, throwing Norway's political class into disarray just as a new women-led coalition takes power.
"It's a very necessary clean up," said Mathilde Tybring-Gjedde, a 25-year-old member of parliament for Norway's Conservative Party. "We need to start by making all these stories known to the political parties … in order to shift to a wider cultural change."
The first man to fall was Trond Giske, who until early January was the deputy leader of Norway's main opposition Labor Party.
Giske, 51, had held several ministerial posts throughout his decades-long political career and was forced to step down after a wave of allegations of inappropriate behavior with young women dating back years. On Friday, he sent a letter to the party giving his version of events.
From the Conservative ranks, Kristian Tonning Riise, a newly elected MP aged 29, resigned as leader of the party's youth wing over reports of inappropriate behavior with younger women, including sexual harassment complaints, often linked to alcohol.
The Conservatives are part of a three-party ruling coalition also involving the Progress Party and the Liberal Party — all of which are led by women.
MP Ulf Leirstein, 44, from the Progress Party, resigned as legal affairs spokesman for his group after reports that he had sent pornographic images to boys, one as young as 14, several years ago.
Most of the complaints were anonymous but the people accused were quick to publicly apologize and step down, while not necessarily admitting having done anything illegal. They all stayed on as MPs, partly because the constitution makes it almost impossible for lawmakers to give up their seat before their term expires.
Not as equal as we thought
The scandals have come as something of a shock to a country that prides itself on being a modern pioneer in gender equality.
Norway had its first woman prime minister in 1981 — Gro Harlem Brundtland — and today has women in the three most powerful Cabinet posts — prime minister, foreign minister and finance minister. More than 41 percent of MPs elected in 2017 were women and, outside politics, the Scandinavian country was the first to introduce a 40 percent quota for women on company boards.
But when the Norwegian #MeToo cases began appearing, "there was a realization that we are actually not equal," said Berit Aalborg, political editor at Norwegian newspaper Vårt Land.
At the same time, Aalborg said, "the reason why #MeToo became so explosive in Norway is because women are so empowered and not afraid to speak out."
The cases that have become public so far may just be the tip of the iceberg. Political parties are looking into dozens more reports of sexual misconduct and the Conservative and Progress Party in particular have come under fire for not taking earlier warnings seriously enough.
Norway's political leadership is under pressure to reform internal reporting lines to ensure women feel safe about coming forward with such complaints.
"We needed to talk about this more than we thought," said Labor MP Jette Christensen. "This has been very big in Norway."
She didn't want to comment on whether she experienced sexual harassment herself, but said it is important for women to make their complaints in writing within the party structure to ensure they are taken seriously.
What makes it challenging for a woman to come forward is the hierarchical nature of the political arena where power relationships dominate, said Tybring-Gjedde.
"There's a difference between a guy slapping you on the butt while being out with friends, which is still not okay, and being in a formal position around people with power," she said. "It's more difficult to set those boundaries and make them evident to that person because that person has more influence over you."
Some parties are looking at the relationship between drinking and politics, as several of the cases were linked with excessive alcohol intake. The Labor Party will no longer pay for alcohol at events and the Young Conservatives have introduced a total ban on drinking at party functions.
(politico)