Bulgaria and Norway are going to work together on joint projects in the Western Balkans in order to urge young people to stay and develop in their home countries, reported the Bulgarian National Radio.
This was agreed by Bulgarian Deputy Prime Minister and Minister of Foreign Affairs Ekaterina Zaharieva and Norwegian Minister of Foreign Affairs Ine Marie Eriksen Søreide.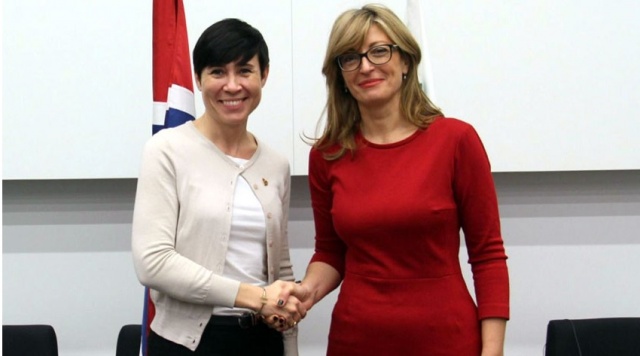 Norway also actively supports projects in Bulgaria within the framework of the European Economic Area Financial Mechanism, whereby Norway provides 97% of funding, and the Norwegian Financial Mechanism.
For the 2014-2021 programming period, Bulgaria has access to 210 million euros for innovation and SME development, justice, home affairs and civil society support. According to statistics, 7000 Bulgarians live in Norway.