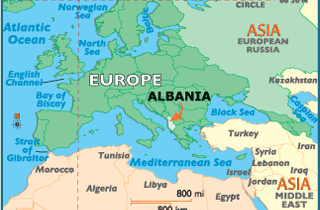 "Albania's parliamentary elections on 23 June were considered free and democratic by international observers. This shows that the country has made further progress in living up to international standards," said Minister of Foreign Affairs Espen Barth Eide. The opposition in Albania, a coalition led by Edi Rama (Socialist Party), won an overwhelming victory in the parliamentary elections. Prime Minister Sali Berisha has conceded defeat.
"The new Government appears to have received a solid mandate from the voters and should therefore be well placed to intensify efforts to implement the country's reform programme, one of the campaign promises of the election winners. These reforms are essential if Albania is to be able to continue its process of European integration," Mr Eide said.
In a statement on the elections in Albania, international observers said that the elections had offered voters real choices at a critical time in the country's development.
"On the whole, the parliamentary elections were well conducted, but this time too they were marred by serious incidents of violence. I assume the Albanian authorities will ensure that those responsible are made accountable," Mr Eide said.
(Press release)