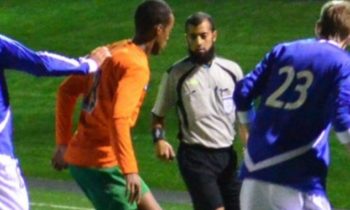 Several mosques in Norway receive threats that are full of hatred against Muslims including the mosque Nehmat Ali Shah was an imam in. According to The Islamic Council, Norwegian mosques receive an increasing number of threats that are full of hatred against Muslims. Secretary General in the Islamic Council in Norway, Mehtab Afsar, tells Klassekampen that both the Imam's mosque, Central Jamaat Ahle Sunnat, as well as other mosques have received several threats."This is an unfortunate development," Afsar said.
Nehmat Ali Shah, the imam of the Central Jamaat Ahle-Sunnat mosque on Oslo, was wounded in the face and hands after he was attacked by a masked man late on Monday night.
"We conducted a search of his house and have therefore charged the two men," Grete Lien Metlid from the Oslo police told Norway's VG newspaper.
"Both have been questioned, but we have decided not to detain them."
Oyvind Bergoy Pedersen, the lawyer representing the two men, told the newspaper that the charges had been expected given the known history of conflict between his client and the imam.
"My client was aware that this was going to happen, since he has been in conflict with the imam before," he said. "He has now been questioned by the police, and is 100 percent sure that the indictment will become waived. He has nothing to hide, and is relieved to explain himself to the police," Pedersen said.
In 2002, Shah was forced to stand down as imam of the mosque.
However in 2004, the returned to the position. Two years later in 2006, four people were injured when four men attacked the mosque with a cricket bat, hammer, and several knives.
In 2008, Norway's Court of Appeal said that two families have long been in conflict over control of the mosque, with the dispute chiefly revolving around who should be the imam.
(worldbulletin)