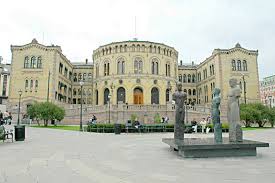 The Norwegian Parliament has Thursday 6 June approved the construction of a new building to house the National Museum on the site of the former Railway Station West, or Vestbanen, in Oslo. The museum will be Norway's biggest cultural centre. The new building will profile the National Museum as an art and culture centre of international repute. "This is a big day for Norway and art," says National Museum director Audun Eckhoff. "The new museum building will give Oslo and Norway significantly stronger and clearer positioning in the visual arts.It will bring to art a lower threshold and broader public appeal than it has today. I am looking forward to welcoming visitors to the National Museum in its new domicile at Vestbanen."
The National Museum of Art, Architecture and Design was established in 2003 as a merger of the National Gallery, the Museum of Decorative Arts and Design, the Museum of Contemporary Art and the National Museum – Architecture. One of the requirements at the time the museum was established in 2003 was the construction of a new building to house these museums under one roof.
"Norway needs a national museum with the necessary building facilities to administer and present visual art in a way that reflects the cultural and social significance of the subject matter," adds Svein Aaser, chairman of the board of the National Museum. "The board members want to see many more people enjoying the National Museum's exhibitions."
The museum will provide an important and vital meeting place for the public and the arts, and will be a museum for the whole country. The National Museum's location and combined cultural strength will in itself give art, architecture and design new prominence in the eyes of the public and improved accessibility to a broader segment of the population.
"Finally, it appears that the National Museum will acquire the building facilities necessary to meet the requirements of responsible modern-day management and engaging presentation of visual art," says Minister for Culture Hadia Tajik. "I am certain that the new building will generate greater interest in the collections of the National Museum among a much broader segment of the population."