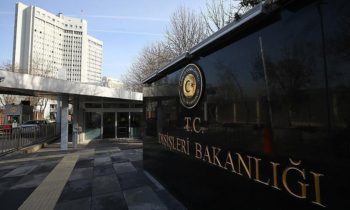 Norway's ambassador to Turkey has been summoned to Turkey's Foreign Ministry after Norway granted refugee status to five former Turkish military officers allegedly linked to the Fetullah Terror Organization (FETO), a ministry spokesperson said Wednesday, Media reports quoting Anadolu Agency.
"It is saddening and unacceptable to see an allied country supporting the efforts of individuals who were recalled from their state duty and who abused the political, social, and economic resources of their country of residence instead of returning to Turkey," according to statement by foreign ministry spokesman Huseyin Muftuoglu.
The asylum-seekers include a former military attache and four military officers who worked at a NATO education center in Norway.
FETO, led by U.S.-based Fetullah Gulen, is accused of orchestrating a defeated coup last July that left 249 people martyred, and around 2,200 others wounded.
Turkey's government accuses the FETO terror network of staging the coup attempt as well as being behind a long-running campaign to overthrow the state through the infiltration of Turkish institutions, particularly the military, police and judiciary.
Since the foiled coup, operations have been ongoing in the military, police and judiciary, as well as in other state institutions across the country, to arrest suspects with alleged links to FETO.
(N.Sethu)