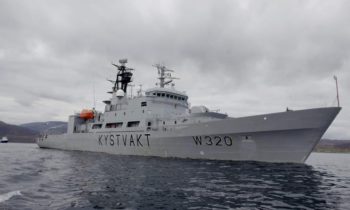 Russian-flagged cargo ship Mekhanik Fomin developed a heavy portside list while underway in the Norwegian Sea west off Narvik after a reported cargo shift, Norwegian Coast Guard confirmed.
The ship, loaded with timber, was en route to Inverness, the UK when it got in trouble following a cargo shift on March 18th. Namely, some of the cargo is reported to have fallen overboard causing the ship to list.
Once informed of the incident, the Norwegian Coast Guard sent its ships KV Senja and Strulborg to the scene to assist the ship. As informed, the ship's crew managed to regain control of the vessel and restore power, and the ship was escorted to Sortland where the necessary repairs would follow suit.
The 13 crew members remained on board and there were no reports of injuries.
Speaking to norwagian media, Coast Guard duty officer Jan-Hugo Lassesen, said that it was probably the inclement weather that caused the incident.
(world maritime news)