The Minister of Fisheries and Seafood has decided to make changes to the regulation for tourist fisheries in Norway. The changes will be implemented January 1st 2021.
– The most important change is that you can only export fish out of the country if you have been fishing at and residing in a registered site for fishing tourism. I hope this will contribute to support the professional segments of the fishing tourist industry, says Minister of Fisheries and Seafood Odd Emil Ingebrigtsen.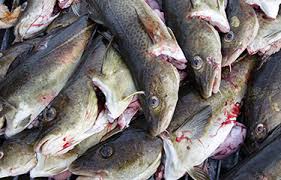 The export quota is lowered from 20 kilos to 18 kilos of filet, and fish can only be exported maximum twice a year per person. This is a significant restriction in comparison to the current regulation where one can export 20 kilos once a week. Furthermore, the regulation regarding catch reporting: The duty to provide information to guests for the businesses, is strengthened, and a requirement of digital catch reporting will be introduced within the end of 2021. Additionally, violations of the regulation will be enforced more strictly, for instance either by penalties or deletion from the official registry of fishing tourists.
– I want to continue the dialogue with the industry regarding what terms and conditions should apply to a registered fishing tourist business, as well as raise questions regarding how businesses can deal with leftover fish material in a useful way. We also want to consider the possibility of establishing a daily quota or other forms of regulating the activity levels, in dialogue with the industry, says Ingebrigtsen.
(MFA)