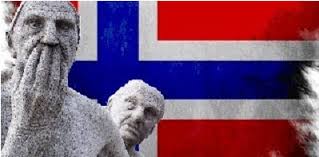 The deputy mayor of Oslo has generated a wave of support after revealing that her stepfather repeatedly raped her from when she was seven years old. "I was seven or eight years old the first time he raped me," Libe Rieber-Mohn told TV2 on Sunday.
"We were staying at my grandmother's house and slept in the same room. I had fallen asleep. I woke up with him lying on top of me, and raping me.
I remember how terribly painful it was.
What was perhaps most shocking about Rieber-Mohn's story on TV2 was that even though doctors who examined her as a young girl noted down in her medical records that she had been raped, no one reported anything to the police or social services.