Shares in Norwegian Air Shuttle ASA (NWC) plunged 60 per cent at the start of Wednesday trading, following a recapitalisation which handed control of the embattled airline over to bondholders and aircraft lessors.
Having bet big on transatlantic travel in order to revive its business, Norwegian Air was one of the airlines worst affected by the Covid-19 crisis. The lockdowns imposed to limit the spread of the novel coronavirus essentially shuttered the business – share price has fallen 93 per cent on the year to date.
The company announced on Wednesday morning that it has secured the credit guarantee it had been seeking from the Norwegian government since the start of the crisis. Norway's government only approved of the move, which will help the airline survive in a diminished capacity, following a comprehensive debt restructuring.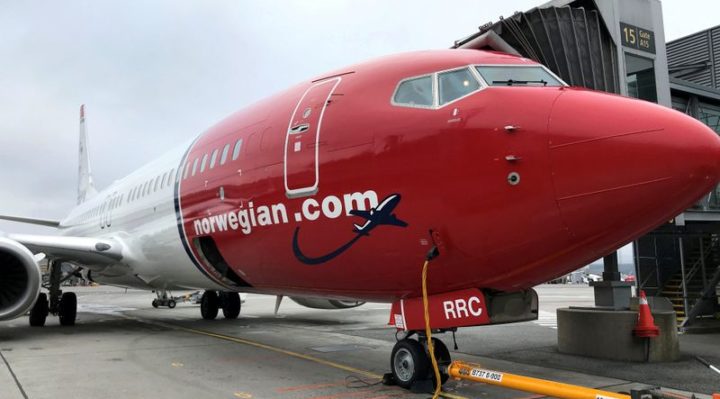 With 16 and 13 per cent stakes respectively, aircraft lessors AerCap Holdings NV and BOC Aviation are now among the budget airlines biggest shareholders. The latter's role will unnerve some European politicians; BOC is controlled by the Chinese government through Bank of China.
Following the crisis, a number of leading figures have urged government intervention to rescue businesses that might otherwise be snapped up by entities backed by potentially hostile states.
The 2.7bn (£220m, $270m) state package has come in the nick of time, as Norwegian declared it was only days away from running out of cash. 
In the days preceding Wednesday's announcement, investors had resolutely traded the airline's shares far above the price of a discounted equity issue that came in addition to a debt conversion of 830m.
These investors will not welcome this morning's stock collapse, however, the fact that this plunge has more than halved from 60 per cent to 26.8 per cent will prove some solace. By mid-afternoon trading Norwegian stands at KR 2.76.
With international travel not set to return to pre-crisis levels for months if not years, the airline will likely still need additional capital down the line.
The airline's CEO Jacob Schram observed: "The months ahead will remain challenging and with a high degree of uncertainty for the industry. Norwegian will still need to collaborate closely with a number of creditors as the company currently has limited revenues."