Around 100 Demonstrators protested outside the Chinese embassy in Oslo last week over the bloodshed in the china region. Similar protests are planned in several other European cities. Demonstrators are hoping to use the demonstrations to find a peaceful solution to the Tibet question as well as an end to torture, capital punishment and other human rights violations in China.
Demonstrators representing Tibetan groups, Uighurs, Mongolians and the Falun Gong spiritual movement gathered in front of the Chinese embassy in Oslo last week, waving flags and holding banners.
According to human rights organizations, more than 1,000 Tibetan were taken into custody during the unrest and mass arrests in March 2008 and are still missing.
More than 1,500 Uighurs have been arrested in recent weeks for political reasons, and members of the Falun Gong sects have been victims of torture and murder. 3,160 of them have meet grisly deaths while in the custody of the security forces, they say.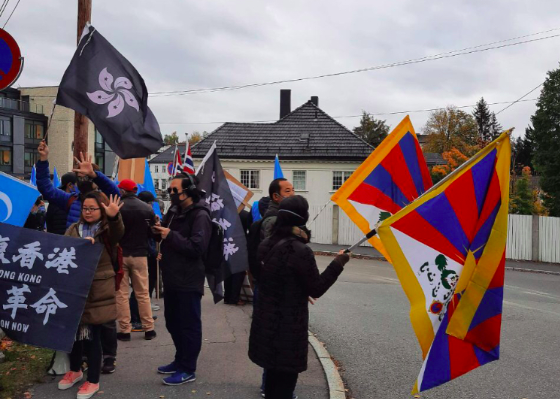 China has been criticised globally for cracking down on the Uyghurs by sending them to mass detention camps, interfering in their religious activities and sending members of the community to undergo some form of forceful re-education or indoctrination.
"China lies, people die", demonstrators chanted, along with "Shame on China" and "Stop the killing."
"Chinese state media are misleading Chinese citizens," one of the protester , told NORWAY NEWS.
Uighur people in Norway claim the Chinese government has been spooking them with mystery phone calls from the embassy in Oslo.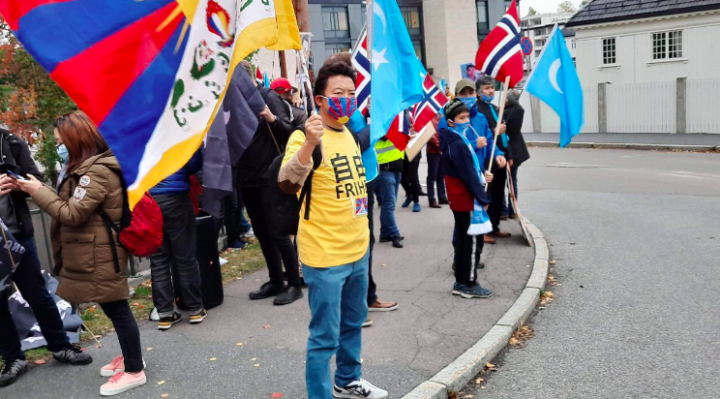 At least a million members of the majority-Muslim ethnic group have allegedly been detained in China in a crackdown which the US has likened to Nazi Germany.
Now, Uighur expats fear they are being harassed by Chinese authorities as far away as Norway after receiving automated calls which purport to come from the embassy.
At least 30 people have reported such calls already and others may be too scared to come forward, a Uighur community leader told Al Jazeera.
However, the Chinese embassy has denied making such calls and suggested they were the work of scammers.
Xinjiang's Muslim Uighur community has long chafed at Chinese rule.