This May, the South China Railway Express will be extended to the port of Narvik in northern Norway. This multimodal service is an integration of existing routes, namely the Middle Corridor across the Caspian and Black Sea and the new line from Finland to Norway, which opened in late April.
Specifically, the route departs from Zhengzhou and travels via the Middle Corridor to the Romanian port of Constanta on the Black Sea coast, where goods are reloaded to trucks or trains and continue to Finland.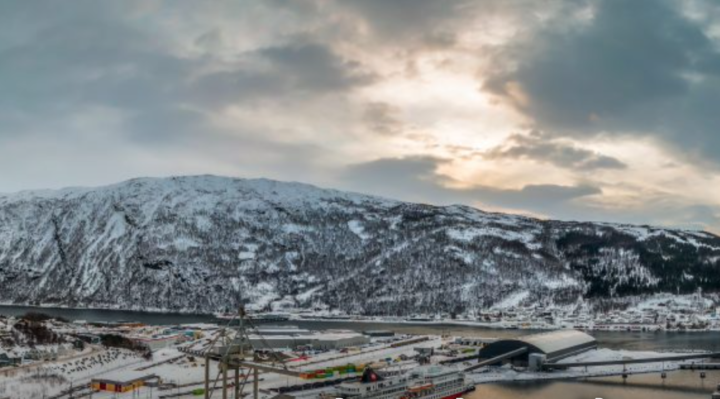 The recently opened new line connects the port of Narvik in northern Norway with Haparanda/Tornio on the Swedish/Finnish border. The link operates every two weeks, with CargoNet taking over the Narvik to Haparanda/Tonio section. Nurminen Logistics will be responsible for operations and freight forwarding from the Swedish/Finnish border to the Finnish capital Helsinki. The estimated transit time is 22-27 days.
Finland-Russia traffic
In March of this year, Finnish logistics company Nurminen Logistics and Kazakhstan Railways signed a commercial agreement on the Trans-Caspian International Transport Line (also known as the Middle Corridor or the South Corridor between Europe and China). The two sides plan to launch test trains on the route between April and June.
Finland's state-run railway company VR Group decided earlier this month to gradually suspend rail freight traffic between Finland and Russia. This also has implications for private companies, making Europe-China traffic via Russia more complicated. The cooperation with Kazakhstan Railways and the integration of the two services may offer some valuable solutions.