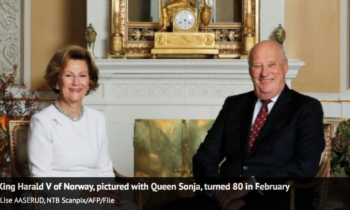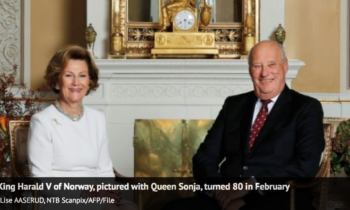 Norway's 80-year-old King Harald was released from hospital on Monday after being treated for three days for an infection, and is in "fine form", the palace said.
"His Majesty the King is in fine form and left Oslo University Hospital this morning," the palace said in a briefly-worded statement.
The monarch was hospitalised on Friday for an infection but no other details were disclosed.
King Harald V is the grandson of Haakon VII, the first king of Norway after the 1905 dissolution of a union with Sweden. He became king in 1991 on the death of his father.
In 2003, he underwent surgery for bladder cancer, and had another operation in 2005 on a cardiac valve.
The king, who has repeatedly ruled out abdicating, has a largely ceremonial role consisting primarily of representative duties.
(digitaljournal)