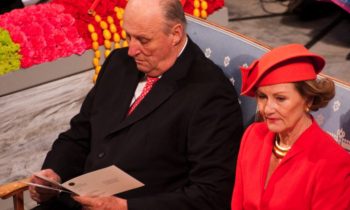 King Harald V and Queen Sonja of Norway pay a state visit to China between October 11 and 20 at the invitation of Chinese President Xi Jinping.
Joining the royals will be a Norwegian business delegation of 340 people representing 140 companies.
"It will be the largest business delegation ever from Norway to China," according to Knut Sorlie, the Beijing-based Innovation Norway regional director for China and commercial counsellor at the Royal Norwegian Embassy.
He also revealed that China and Norway hope to sign about 40 cooperation agreements during the trip – 26 in Beijing and 11 in Shanghai. The agreements in Shanghai will focus on marine technology.