Sunday marked Norwegian King Harald V's 84th birthday, but no official events were planned for the monarch who is on sick leave after a recent knee operation.
The king will instead be feted in private, the royal palace said.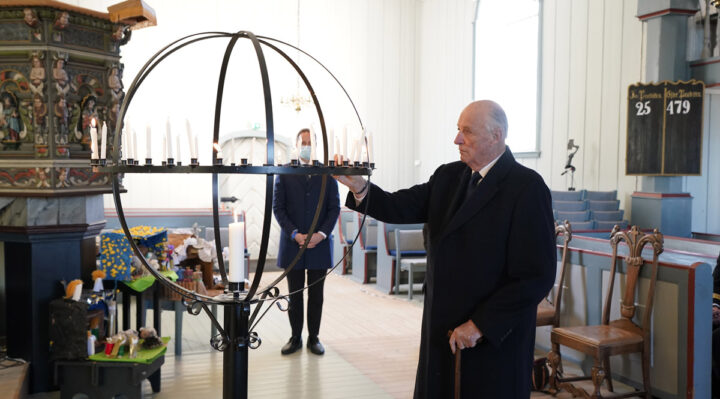 The king and Queen Sonja were at the Royal Lodge, Kongsseteren, on the outskirts of Oslo where Harald is continuing to recover following his January 30 operation on an injured tendon in his right knee. His sick leave is due to run until March 14.
Most public events in Norway have been curtailed due to the coronavirus pandemic. During most of 2020, the king and queen, 83, have had to self-isolate due to the pandemic.
They have both received two doses of the Covid-19 vaccine.
During his period of recovery, his son, Crown Prince Haakon, has served as regent.
Haakon has chaired regular state council sessions with the Cabinet, for example.
Harald became king on January 17, 1991, following the death of his father, Olav V. The 30-year anniversary since the king and queen ascended to the throne also took place without official celebrations.
In October, the king took time off to recover after a heart procedure to replace a heart valve, although he did not need open-heart surgery. A probe was introduced through a vein in his groin to access his heart while he was under local anaesthetic.
(foreigner.fi )