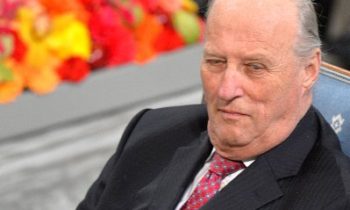 King Harald V of Norway has been hospitalized, reported the press service of the Norwegian royal family.
He was taken to the hospital because of infection, but the specific diagnosis is not stated.
The monarch's representatives say he is in satisfactory condition.
Harald V had turned 80 years old in February.
He has ruled Norway since 1991, when his father, Olav V, had passed away.
A keen sportsman, King Harald V represented Norway in sailing at the 1964, 1968, and 1972 Olympic Games, and later became patron of World Sailing.
(N.sethu)