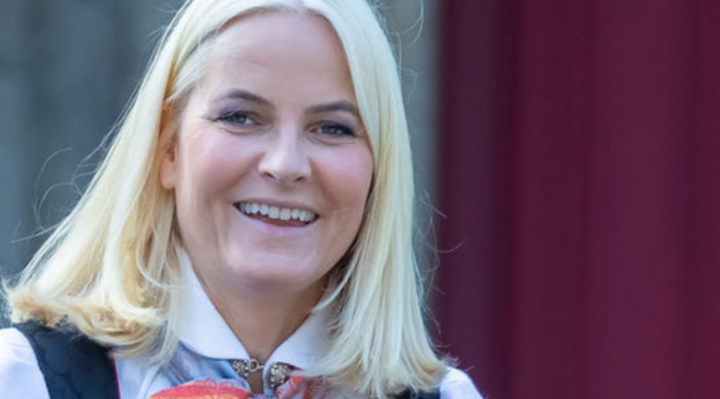 NORWAY's Crown Princess Metter-Marit has been diagnosed with lung disease pulomonary fibrosis – but has vowed to continue working 'as much as possible' with the condition.
The Norwegian royal, 45 – who previously revealed she suffered from Veritgo – has said she is suffering with chronic pulmonary fibrosis.
The wife of Crown Prince Haakon is thought to be in the early stages of the disease, which sees scar tissue forming inside the lungs.
However, a determined Princess Metter Marit vowed to continue her work and said she would seek treatments and further tests.
However, she gave no further details of treatment or the exact stages of the illness.
Confirming the illness through a statement late on Wednesday, the Norwegian Royal Court said: 'The Crown Princess has undergone extensive investigations related to her health and an unusual variant of fibrosis has been detected in the lungs, according to the Crown Princess's doctor, Professor Kristian Bjøro at the National Hospital.
"It is not yet clear whether the pulmonary disease is linked to a more extensive autoimmune disease process or if there are other causes that underlie the lung changes."
The mother-of-three also released her own statement following the diagnosis – and vowed to carry on her royal duties as normal, despite the debilitating disease.
She said: "Although such a diagnosis in times will limit my life, I'm glad that the disease has been discovered so early.
"My goal is still to work and participate in the official programme as much as possible."
NHS England says the average life expectancy of pulmonary fibrosis can be as little as three years.
Regular monitoring can indicate the speed of the deterioration of the lungs. Sufferers of the disease regularly get short of breath and experience a shortness of breath.
Princess Mette-Marit previously revealed she was suffering from Benign Paroxysmal Positional Vertigo (BPPV) – an acute illness that causes a loss of balance, dizziness and nausea, similar to illnesses such as Labyrinthitis.
She told Norwegian radio station P3 how she discovered the rare condition, saying: "I turned my head quickly, and it was like the whole world began to move.
"I began to sweat and felt nauseous — I thought I'd started early menopause."
The Crown Princess worked as a former waitress before she met her future husband at a music festival in the 1990s.
During the time, she was a single mother – before marrying into the Norwegian royal family in 2001.
She went on to have two more children with Crown Prince Haakon – Princess Ingrid Alexandra, 14, and Prince Sverre Magnus, 12.
(express.co.uk)