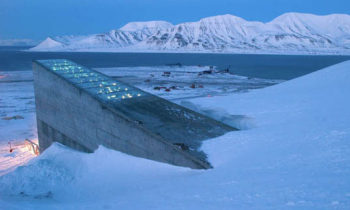 The United Nations called on Norway last summer to close its coal mining operation on the Svalbard Arctic archipelago. It did. The government of Norway, which has the world's largest sovereign wealth fund ($860bn), has also announced plans to divest from coal. This means the wealth fund will divest from 14 coal mining companies, one coal-fired generator, five tar-sands oil producers and two cement makers (since cement is produced by burning coal).This is being described as a giant step forward in the fossil fuel shutoff movement.
This is the first time a country has decided to divest for environmental and climate change reasons.
Today Norway is using electric power from hydro plants.
On February 4, Norway announced its commitment to meet the 2015 Paris UN climate agreement (known as COP 21). To do so, Norway will cut greenhouse gas emissions by at least 40% compared to 1990 levels by 2030.
Even though Norway is not a member of the European Union, its new goals match the EU target.
(neurope)