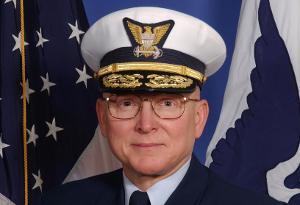 U.S. Special Representative for the Arctic Admiral Robert J. Papp, Jr. will visit Sweden, Norway, Denmark, Finland, and Russia for consultations with key Arctic stakeholders, January 15–27, ahead of the U.S. assumption of the Arctic Council chairmanship in April 2015. During his visit he will meet with government officials, indigenous communities, representatives of non-governmental organizations, and scientific, academic, and business leaders.
Admiral Papp will deliver a speech at the Swedish Institute of International Affairs, speak at the Arctic Frontiers conference in Norway, deliver public remarks at the Greenlandic House of Copenhagen in Denmark, and participate in a seminar at the Finnish Institute of International Affairs.
He will participate in a roundtable discussion with University of the Arctic student ambassadors and meet with representatives of the Arctic Council Secretariat in Norway. He will also visit a Finnish icebreaker in Helsinki and engage with the Sami Parliament and Sami community in Finland.
(N.Sethu , US Department of State)