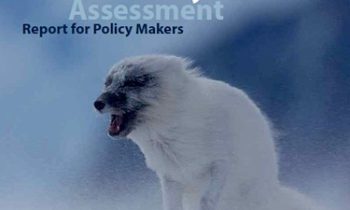 Arctic Biodiversity Congress gathers Arctic leaders to discuss sustainability- Trondheim, Norway, December 2-4, 2014. Over 400 Arctic leaders, scientists, government representatives, indigenous peoples, and members of industry and non-governmental organizations are meeting in Trondheim, Norway to discuss the future of Arctic nature and sustainability at the Arctic Biodiversity Congress, December 2-4, 2014."Climate change is by far the most serious threat to Arctic biodiversity, but it does not act in isolation", says Tine Sundtoft, Minister for Climate and Environment. "We need to understand all of the changes happening in the Arctic so we can better prepare our policy in the region. This Congress will help inform the appropriate responses."
The Congress, hosted by the Conservation of Arctic Flora and Fauna (CAFF) Working Group of the Arctic Council and the Norwegian Environment Agency, will bring together diverse circumpolar voices to discuss three main themes related to: Arctic change, resilience and adaptation; mainstreaming biodiversity objectives into decision-making; and understanding cumulative effects.
"There are many challenges facing us in the North", said Vincent Rigby, Chair of the Senior Arctic Officials of the Arctic Council. "That is why it is a priority to take decisive action to help sustain Arctic species and ecosystems so that current and future generations continue to benefit from a healthy Arctic."
"Consistent with Alcoa's environmental policy, the Foundation actively endorses opportunities to conserve biodiversity," said Tricia Napor, Director of Programs, Alcoa Foundation. "CAFF is a natural partner for us because they are working creatively to mainstream biodiversity and bring together cross-sector stakeholders to find actionable solutions that will help protect valuable ecosystems."
The program's forty-five sessions will provide in-depth analysis of a variety of topics including: the status of various ecosystems and wildlife; identifying and safeguarding sensitive areas; traditional knowledge; incorporating biodiversity goals into industrial operations; human-polar bear conflicts; and collaborative research and monitoring.
The Congress follows the May 2013 release of the Arctic Biodiversity Assessment, a report containing the best available science informed by traditional ecological knowledge on the status and trends of Arctic biodiversity and accompanying policy recommendations for biodiversity conservation. Results of the Congress will advise CAFF on the implementation plan of the Arctic Biodiversity Assessment.
"Interest in the Congress has already exceeded our expectations", said Risa Smith, Congress Co-Chair and CAFF Chair. "It demonstrates the pressing need for this type of dialogue on Arctic biodiversity science and-policy".