After the Norwegian Parliament approved a new agreement that aims to prevent unregulated fishing in the central Arctic Ocean and promote scientific research in the region, Norway now ratifies the Agreement.
– The agreement is an important part in the global regulatory framework for the management of living marine resources. With this agreement, we are establishing precautionary measures in advance of any fisheries. Thus, we are avoiding the problems the world has experienced in other ocean areas where unregulated fishing activities have developed in the past, says Minister of Fisheries Odd Emil Ingebrigtsen (Conservative Party).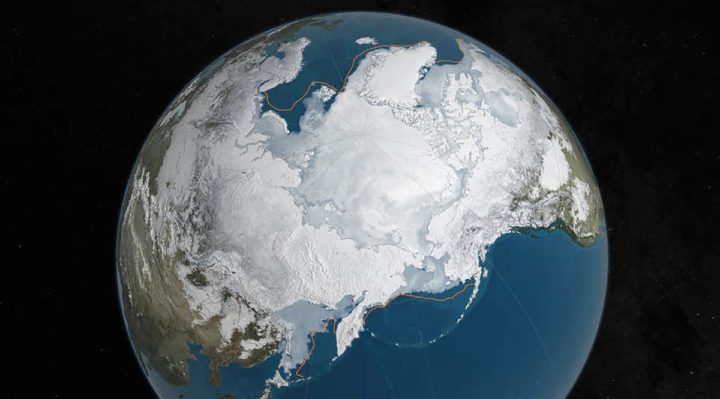 – The new Agreement is important to protect the central Arctic Ocean against unregulated fisheries, and it underlines the special responsibilities and interests of Norway and the other coastal States. The Agreement contributes to implementing tha Law of the Sea in the Arctic and clarifies rights and duties for coastal States and distant water fishing nations and enteties in this area, comments Foreign Minister Ine Eriksen Søreide (Conservative Party).
The agreement will counter unregulated fishing in the central Arctic Ocean. The agreement is important for managing the seas around the North Pole and it adds to the global effort to curb unregulated fishing, in accordance with the Law of the Sea Convention and the United Nations Fish Stocks Agreement.
The agreement will also facilitate collaborative international research to keep track of fish stocks and ecosystems in the coming years. Such research will be important in monitoring the effects of climate change on the ecosystems of the Arctic high seas. This will be a long-term effort that will tell us a great deal about changes occurring in the central Arctic Ocean. It will be important to build on the competence of the International Council for the Exploration of the Seas (ICES) in that regard.
About the agreement:
Most of the central Arctic Ocean is covered by the 200 nm zones of the five coastal states, but the center of the Arctic Ocean is international waters. Currently the area is covered in ice and there is no commercial fishing there. , But if the ice coverage is reduced fishing may be possible in the decades ahead.

The agreement commits the five Arctic coastal states Norway, Russia, the United States, Canada, and Denmark/Greenland/the Faroe Islands as well as the distant water fishing nations and enteties China, Japan, South Korea, Iceland and the EU to abstain from any future unregulated fishing in the international part of the central Arctic Ocean.
The Agreement follows on from the Declaration against unreguated high seas fishing in the central Arctic Ocen signed by the coastal States in Oslo in 2015. Negotiations ended in 2017 and the Agreement was signed in Ilulissat, Grenland on 3 October 2018. The Parliament approved the ratification on 31 March 2020. The Agreement will enter into forece 30 days after all ten signatories have ratified.