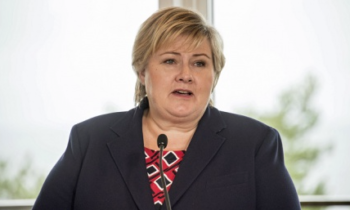 Norway's right-wing minority coalition has secured backing in parliament from two centrist parties for its 2017 fiscal budget, preventing a government collapse, Euronews reported.
Following weeks of difficult talks, the Liberal Party and the Christian Democrats will back the ruling coalition of the Conservatives and the Progress Party, the lead negotiator Hans Olav Syversen of the Christians said.
A source earlier told the Reuters the government was expecting to sign a agreement by the end of the day.
The Conservative Party said the four parties would hold a joint news conference at 6:00 pm.
In power since 2013, Norwegian Prime Minister Erna Solberg and Finance Minister Siv Jensen have relied on the two smaller parties to help cut taxes and raise spending to counter an economic downturn triggered by falling oil prices.
If no agreement had been reached by a December 5 deadline, Solberg's cabinet could have been forced to step down.