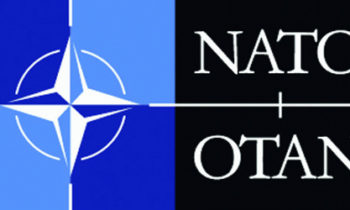 Prime Minister of Norway Erna Solberg announced that her country will contribute to NATO's missile defence system. Solberg met with NATO's Secretary General Jens Stoltenberg on Friday, 5 June and after the meeting she told reports that Norway is a "committed Nato member", and therefore the country's participation in Nato's missile defence system is "necessary."The missile defence system, is an international network of radar stations and anti-ballistic missile barrages. The international defence organisation wants the establishment of the defence system in Europe because it perceives ballistic missiles as a potential threat. On January, Nato's Deputy Secretary General Alexander Vershbow had said that "rogue states can use the possession of ballistic missiles to intimidate their neighbours, extend their influence, and protect their unpopular and deteriorating regimes."
NATO believes that the establishment of an anti-ballistic system is necessary and the recent tension with Russia, has brought an urgency in the matter.
After Friday's meeting the Prime Minister of Norway said: "We have to go through this (Nato's missile defence system) and look at what our contribution and participation should be related to this. According to the Local, Stoltenberg stressed that Norway's involvement need not stretch to hosting antiballistic missile bases. "There are many ways to contribute to such a missile defence system," he said. "I have discussed the possibilities for Norwegian contributions with the Norwegian government during my visit."
Nato has already established radar and missile defence equipment in Poland, Romania, Spain, Turkey and the Czech Republic. Russia complains that the military system is clearly aimed to match the country's military power and the establishment of such a system in the Nordic countries would certainly cause Russia's diplomatic reaction.
Already in March, Russian ambassador to Denmark Mikhail Vanin sent a letter to a Danish newspaper warning the government of Denmark not to participate in the system. "Denmark will be part of the threat to Russia. If it happens, then Danish warships will be targets for Russia's nuclear weapons," he had said.