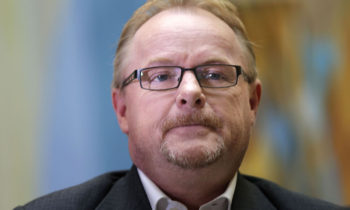 NORWAY and China yesterday moved closer towards restoring normal fish exporting relations following a visit to Beijing by Norway's fisheries minister.
Per Sandberg (pictured) led a delegation of 120 seafood executives and signed a protocol on salmon exports with the Chinese veterinary authority minister.
The protocol is a follow-on from an agreement on food exports and imports reached in Bergen last month.
Despite political differences on some issues, China remains Norway's most important trading partner in Asia and a big market for Norwegian seafood.
In 2016, Norway exported 143,000 tonnes of seafood to China worth 2.75 billion kroners. Most of the exports consist of frozen white fish and pelagic fish such as mackerel.
The export of salmon had stopped completely, after Oslo upset Beijing by supporting the Chinese dissident Liu Xiaobo when he was awarded the Nobel Peace Prize six years ago. Frosty relations between the two countries have thawed recently.
Asbjørn Vaarvik Rørtvedt, director of Market Insight and Market Access in Norway, said he hoped that normal relations, allowing Norway full market access, could be in place again by the summer.
Sandberg said: 'The protocol is an important step forward in opening up exports of Norwegian salmon to China.
'Everyone has done a great job in completing this protocol. With the size of the potential here, we will see large volumes of salmon go to China over the next few years.'
The protocol not only deals with export terms but lays down salmon health requirements and methods of dealing with issues such as salmon disease.
Sandberg is today expected to meet e-commerce companies, which are huge in China, and will eventually play a key role in getting salmon to consumers.