Sweden, Finland and Norway are hosting Arctic Challenge Exercise 2019 (ACE19), a live-fly event with international participation from six other NATO Allies and NATO AWACS aircraft from 22 May to 4 June 2019.
Jointly hosted by the Air Forces of Partners Sweden and Finland and Ally Norway, the multinational ACE 19 involves more than one hundred aircraft from nine nations practicing air power interoperability in the airspace over the northern areas of the host countries. Since 2013, four ACE exercises have been conducted every other year; the Swedish Air Force leads the execution and is responsible for planning and direction of ACE19.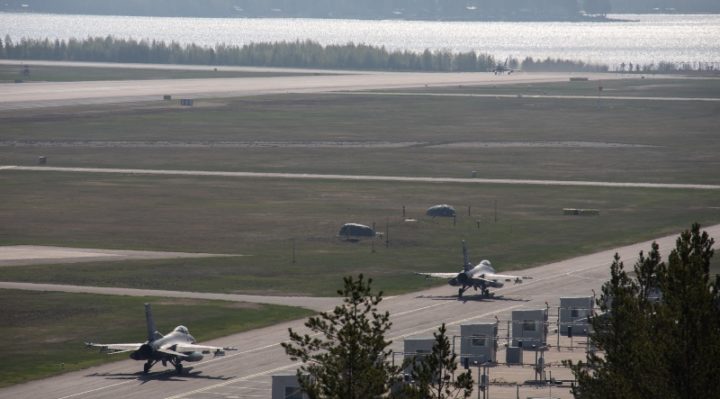 Nordic cooperation is the core of the execution of ACE. "We build security together," said Swedish Air Force Colonel Claes Isoz, ACE Exercise Director. "ACE 19 provides its participating units with the possibility to train with the best and against the best opponents including all possible aspects of multinational air operations. The exercise provides a cost-effective and high quality opportunity to all participating nations to develop national capabilities and interoperability," he added.
ACE 19 is one of Europe's largest live-fly air power exercises with more than 1,000 personnel and over 100 Partner and Allied aircraft. Multi-role fighters, transport and liaison aircraft, aerial refuelling tankers, airborne warning and control system aircraft, transport and search and rescue helicopters will practice multinational cooperation and interoperability in challenging scenarios. Participating nations are Partners Sweden and Finland and NATO Allies Norway, Denmark, France, Germany, the Netherlands, United Kingdom, and United States of America. A NATO Airborne Warning and Control System (AWACS) E-3A plane will provide airborne control of the exercise activity. Ground crew and ground-based air defence units from the host nations will add to a realistic training environment at the host bases in Luleå-Kallax, Sweden, Rovaniemi, Finland and Bodø and Ørland, Norway.
The ACE series is part of Cross Border Training which started in 2009 among Sweden, Finland and Norway. Almost weekly throughout the year, these nations' Air Forces conduct combined air combat training missions that are flown from their northern home bases. The cost-effective implementation pattern of combined exercises can also be applied to large-force air exercises. The participating Allies benefit from the Nordic cooperation as ACE19 unfolds.

(Story by Allied Air Command Public Affairs Office based on information provided by ACE 19 Public Affairs Officer – NATO)