Europe's biggest and most complex air and missile exercise gets underway on Saturday (15 May 2021) with ships and aircraft from across NATO defending against a variety of missiles. Exercise "At-Sea-Demo/Formidable Shield" is held primarily at the Hebrides range off Scotland, and also at the Andoya training site off Norway, involving 15 ships and dozens of aircraft from ten NATO nations.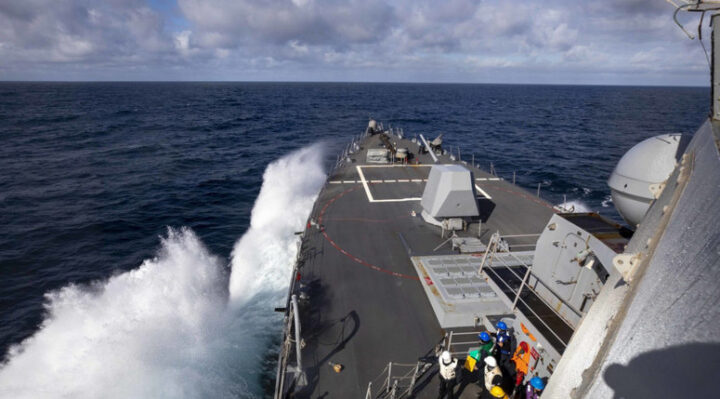 "Formidable Shield shows how Allies are working together to defend NATO forces and populations from the very real threat of missiles," said NATO Deputy Spokesperson Piers Cazalet. "In conflicts around the world, cruise and ballistic missiles are often the weapon of choice, both for state and non-state actors. So at a time when we see missile arsenals growing and becoming more complex, it is important that Allies continue to adapt and exercise our defences."
Part of the exercise will see ships detect and track a missile flying at more than 20,000km/h. Ships will also defend against an array of anti-ship and other sub and supersonic missiles using NATO procedures. Allies will share common tactical pictures, conduct joint mission planning and coordinate in shooting down incoming missiles. Surveillance aircraft will monitor the live-fire training.
Held every two years, Formidable Shield will run until 3 June and is led by Naval Striking and Support Forces NATO on behalf of the US Sixth Fleet. The exercise will involve around 3,300 personnel from Belgium, Denmark, France, Germany, Italy, the Netherlands, Norway, Spain, the United Kingdom, and the United States. The Spanish Navy's frigate ESPS Cristobal Colon is the flagship of the exercise.