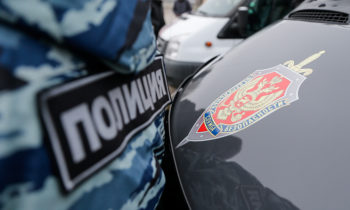 Norwegian national Frode Berg, who was arrested in Russia on espionage charges, has never worked for other countries' intelligence services but for his own country's and has never dealt with recruiting agents, his lawyer Ilya Novikov told TASS on Friday.
"Berg is suspected of spying for intelligence services of his native country, Norway. He has never worked for CIA. According to investigators, all he was doing was using Russian Post services to send mails supposedly containing spy guides and money for a Russian citizen. In this case, he was not supposed to meet with the addressee or even know who he was. Recruiting activities are out of the question," the lawyer said.
Earlier, a number of media outlets said Berg had worked for CIA.
According to Novikov, Berg pleads not guilty, saying he was unaware his activities could constitute part of a spying operation. Investigators, in his words, claim Berg was a one-way messenger from Norway to Russia.
On December 19, Moscow's Lefortovo district court sanctioned the arrest of Frode Berg until February 5. According to media reports, FSB officers detained Frode Berg in Moscow during a special operation where classified documents illegitimately changed hands. Investigators believe that a Russian citizen, Alexey Zhitnyuk, who is accused of high treason (Section 275 of Russia's Criminal Code) handed over documents on the Russian Navy to Berg. The Lefortovo District Court handed down an order to arrest Zhitnyuk in late November.
According to the Norwegian Broadcasting Corporation, Berg, 62, arrived in Moscow on December 4 to visit his relatives and friends. Earlier, he worked at a checkpoint on the Norwegian-Russian border. He was inspector of the Border Commissariat subordinated to the Norwegian Justice Ministry and responsible for the abidance by the bilateral treaty on the Russian-Norwegian border and the procedure of the settlement of border conflicts and incidents. Berg, who lives in the Norwegian town of Kirkenes, nine kilometers from the Russian border, retired in 2014.
(tass)