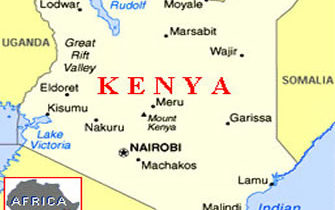 Kenya and Norway will sign an agreement on petroleum resources to help the east African country manage new oil discoveries, Norway's new ambassador to Kenya was quoted as saying. "We are considering a long-term agreement with Kenya's ministry of energy and petroleum on effective and socially responsible management of petroleum resources," Victor Ronneberg said, according to a note issued by Kenya's Presidential Strategic Communications Unit.Ronneberg presented his credentials to Kenya's President Uhuru Kenyatta on Tuesday.
Tullow Oil and Africa Oil Corp. have discovered 600 million barrels of crude in South Loikchar basin in north western Kenya.
Commercial oil production from block 10BB and 13T in South Loikchar basin was expected to start in 2018. Kenya plans to use oil revenue to set up a sovereign fund, with the provision of healthcare one of its intended uses.