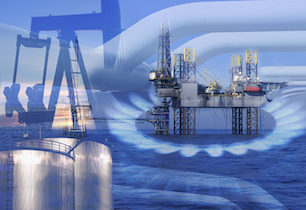 Norway's Minister of Petroleum and Energy Tord Lien urged the European Union to continue to use natural gas and said he believes natural gas is the most effective and efficient fuel to help the EU meet its energy targets. Lien spoke at the EU-Norway Energy Conference today and argued that natural gas should be the fuel source that the EU relies on when considering its need for both energy security and energy efficiency. Norway produced 110 million cubic meters of natural gas in 2013, 98 percent of which was exported to the EU market.Lien advocated for natural gas on the basis of the well-functioning relationship between the EU and Norway, which is unlikely to cause energy instability in the same manner as the strenuous relationship between the EU and Russia, who is currently the EU's primary energy supplier. Lien also said natural gas is the cleanest of all the fossil fuels.
"We need more energy," Lien said. "The world needs more energy. Europe and the world also need cleaner energy. Natural gas is the answer to both concerns. Replacing coal with gas in the mix is the easiest and fastest way to reduce carbon emissions."
Lien also noted that Norway has established the necessary infrastructure to remain a stable natural gas supplier to Europe for several years.
In response to the EU's increased focus on renewable and sustainable energy sources, Lien said he was skeptical of the reliability of those sources. He also questioned the motivations of the EU's push towards sustainable energy, and said that the investment in renewables was at least partly caused by political measures.
"The need for stable sources of energy to combat the unstable nature of wind and solar energy is greater than ever," Lien said. "Customers need power even when the sun is not shining and the wind is not blowing."
Lien responded to a question regarding his level of concern towards oil drilling on the arctic shelf by repeatedly saying he supports drilling.
"I would hope to see more drilling on the shelf," Lien said. "We have seen activity levels going in a more negative way than we expected. I would definitely like to see more drilling."