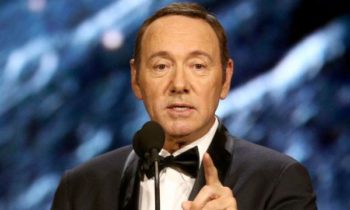 A former member of Norway's royal family accused actor Kevin Spacey of groping him at a Nobel Peace Prize event in 2007.
Ari Behn, who is the former son-in-law of King Harald, told a Norwegian radio station on Wednesday the actor touched him inappropriately at the Oslo concert after asking him if wanted to "go out and have a cigarette."
Behn said he declined Spacey's advances, saying "maybe later."
Spacey, who was co-hosting the concert, has been accused of sexual misconduct by a slew of men on both sides of the Atlantic.
Actor Anthony Rapp accused Spacey in October of making sexual advances toward him when he was 14, while several of Spacey's "House of Cards" co-workers came out to accuse him of sexual harassment.
The Old Vic Theatre in London later said it had received 20 allegations detailing inappropriate behavior by Spacey during his time working there.
Netflix announced on Monday that "House of Cards" would resume shooting its final season without Spacey.
(thehill)