Việt Nam has become Norway's largest seafood consumer in Southeast Asia with a total import output of about 50,000 tonnes last year.
Deputy Minister of Agriculture and Rural Development Phùng Đức Tiến revealed the data at a seminar 'Việt Nam – Norway: co-operation opportunities in aquaculture and seafood export' held on Tuesday afternoon in Hà Nội.
Tiến also said in May 2021, on the occasion of the 50th anniversary of the establishment of diplomatic relations between Norway and Việt Nam, the Ministry of Trade, Industry and Fisheries of Norway and the Ministry of Agriculture and Rural Development of Việt Nam already signed a Letter of Intent with aims to strengthen and develop co-operation in the marine aquaculture industry.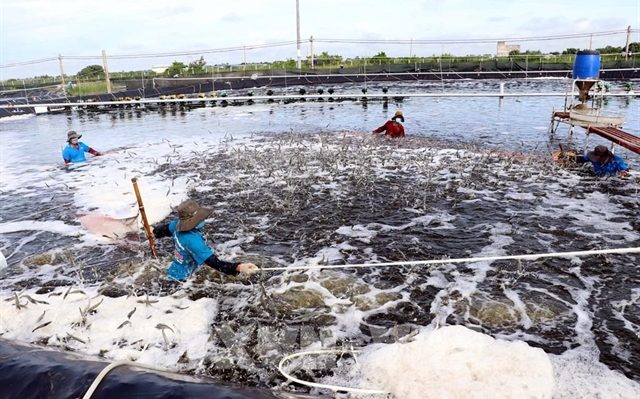 However, due to the COVID-19 pandemic, the two countries have not been able to implement cooperation activities according to the content of the Letter of Intent, he said.
The seminar was a great opportunity for the two sides to discuss, exchange and concretise cooperation opportunities mentioned in the Letter of Intent, specifically in large-scale marine aquaculture and and seafood industry, he said.
Speaking at the seminar, South-East Asia director of the Norwegian Seafood Council Asbjørn Warvik Rørtveit said in Việt Nam, 86 per cent of the population eats fish or seafood at least once a week, and the country has some of the highest seafood consumption in the world with 37kg per person.
Last year, Việt Nam imported a total of 55,207 tonnes of seafood from Norway which was an increase in volume of 8 per cent, and a increase in value of 52 per cent. The most important products contributing to these numbers is salmon, mackerel and red king crab, he said.
Growth is not only important to the Norwegian seafood industry but is also extremely important for the Vietnamese seafood industry, he said.
Therefore, he hopes that the two countries can work together at both Government and business levels, to further increase the export of seafood for mutual benefits, he said.
There are more than 10 major Vietnamese importers of Norwegian seafood at the moment, directly contributing to those impressive numbers, he said. — VNS