Russia's Foreign Minister Sergey Lavrov met Geir Pedersen, the UN special envoy for Syria, for talks in the capital Moscow.
The meeting on Monday was centered around the political and humanitarian situation in Syria, according to a Russian Foreign Ministry statement.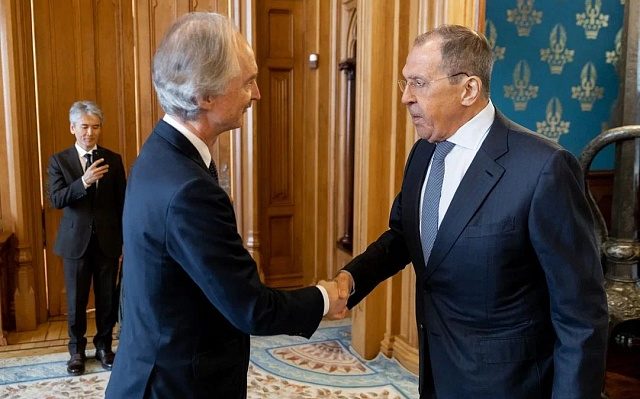 "Particular attention was paid to urgent humanitarian tasks of mobilizing international assistance, including for overcoming the consequences of the earthquake, providing comprehensive support to all needy and affected Syrians without discrimination, politicization and preconditions," the statement said.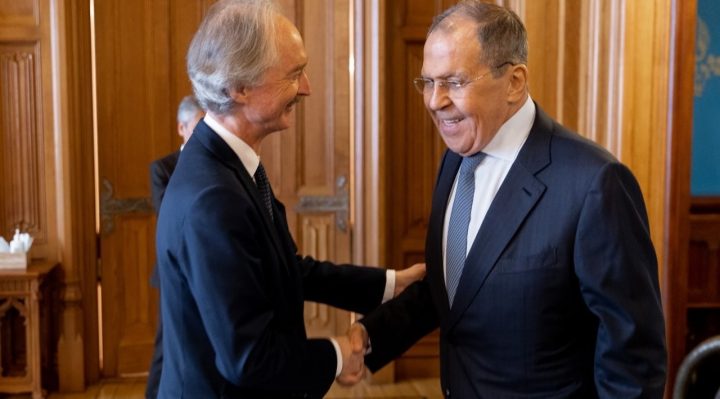 Parts of northwestern Syria were hit hard in the powerful Feb. 6 quakes that were centered in Türkiye's southern Kahramanmaras province.
In Türkiye, the disaster has claimed more than 44,300 lives in 11 provinces, while the death toll in Syria has climbed to at least 5,840.​​​​​​​​​​​​​​​​​​​​​
Lavrov emphasized the need for coordination between UN humanitarian agencies and Damascus, the statement added.
"The imperative of lifting all illegal unilateral sanctions against Syria, which hinder humanitarian activities and have a negative impact on the liv es of ordinary citizens, was noted," the ministry said.
Lavrov and Pedersen also discussed issues related to a political settlement in Syria in accordance with the UN Security Council Resolution 2254, it added.