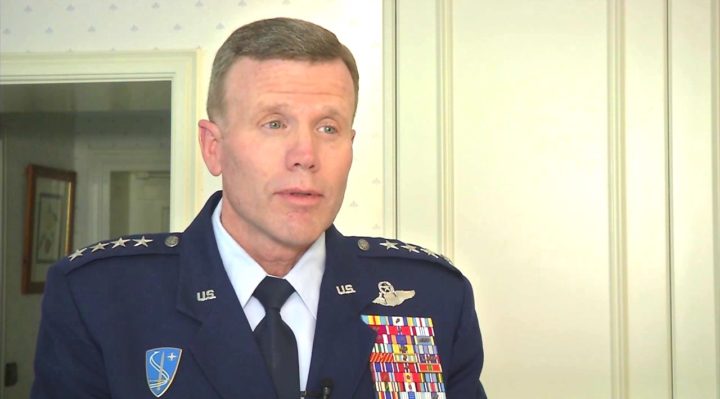 The top U.S. Air Force officer in Europe said Wednesday that his command is examining how military sites are spread out across Europe as part of a review to identify potential vulnerabilities.
"We've been asked to take a look at infrastructure throughout the entire European continent," U.S. Air Forces in Europe chief Gen. Tod D. Wolters said during a news conference.
Wolters, who was asked whether the Air Force is reviewing the merits of moving more airmen into Poland, said he is taking a broad look at how military facilities are arranged, from the Arctic to NATO's southern and eastern flanks.
"We're looking at the European continent from a 360-degree position to make sure we don't leave any vulnerabilities," he said.
Since Russia's 2014 invasion of Ukraine, the military has expanded missions in Eastern Europe, where U.S. troops rotations have steadily increased. USAFE has a year-round mission in Poland manned by a rotating group of troops.
There is a debate within the military about whether a more permanent presence should be established in Poland, which has lobbied Washington for more U.S. forces.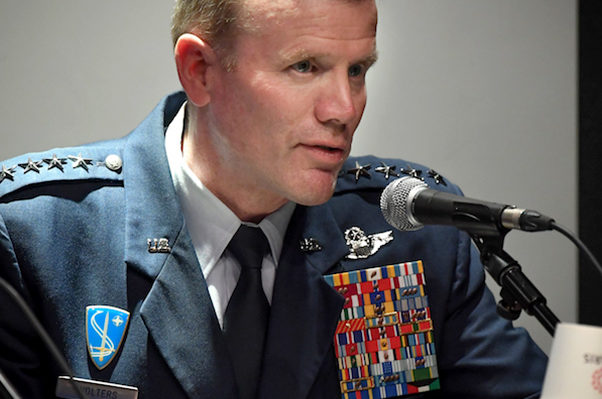 The Pentagon could soon be required to consider basing more servicemembers there and elsewhere in Europe, in keeping with pending federal legislation that calls for a military study.
Meanwhile, Wolters said USAFE has steadily built up military infrastructure during the past few years in the Baltics and Poland, where the U.S. has invested in airfield upgrades and depots for pre-positioned equipment.
Later this year, the Air Force will be rotating fifth-generation aircraft into Europe to train with allies, Wolters said.
He did not specify which warplanes would be deploying, but the Air Force's fifth-generation aircraft include F-22 and F-35 fighters.
Full tex..
I certainly hope that you find this venue useful. We certainly do here at USAFE/AFAFRICA. Last fall we started this series of media engagements to provide regular updates on our U.S. Air Force's operations and training activities across Europe and Africa. Today we'd like to continue the conversation with updates in a few areas, specifically readiness, partnerships, and some current operations. Readiness continues to be our centerpiece and we certainly had an exciting summer. Airmen in the command have been involved in over 15 exercises which have been crucial to enhancing our capabilities and partnerships within Europe and Africa. Through a total force integration effort, we utilized the full spectrum of our United States Air Force via participation from the Active, Guard and Reserve.
Additionally, these exercises further demonstrated the value of partnerships and further strengthened the critical relationships we have with our allies and partners. Specifically, exercises like Saber Strike and BALTOPS improved our resiliency, responsiveness and lethality. Saber Strike promoted regional stability and security while strengthening partner capabilities and fostering trust. The combined training opportunity it provided great improved interoperability among participating NATO allies and key regional partners. Over 18,000 participants from 19 countries were involved in complex scenarios in Estonia, Latvia, Lithuania and Poland. Our United States Air Force provided U.S. F-16s, KC-135s, as well as elements from various state Air National Guard Units. And as in past iterations of Saber Strike, ground and air forces worked together to strengthen the development of our joint leaders and teams across the multi-domain environment. In addition to Saber Strike, our Airmen continued our annual involvement in BALTOPS. Beginning in 1972, BALTOPS continues to be an excellent opportunity for both NATO and non-NATO countries to strengthen interoperability. We do this through a series of combined tactical scenarios. BALTOPS brought together over 5700 personnel from 17 nations involving over 40 ships, submarines and more than 40 aircraft. We had an impressive amount of U.S. Air Force air power participating. F-16s, F-15s, E-3s, B-1s and a JSTAR from across the entire enterprise. It showcased our ability to project global combat power anytime, anywhere, while bolstering integration capabilities with our partners.
Not only do exercises foster good relations with our partners, but the European Defense Initiative, or EDI, enables the U.S. to enhance our deterrence posture, increase the ready and responsiveness of our forces in Europe, and support the collective defense of NATO allies and partners. EDI activities increase the readiness of U.S. forces to support our NATO allies, allowing for sharper responses to any aggression. EDI funds improved our infrastructure and presence across Europe.
Through these initiatives we're developing a mature operating environment where our air crew and aircraft can operate more efficiently and more effectively now and into the future. EDI funding has allowed us to complete projects such as munition storage facilities in Lithuania; a hangar and extended parking aprons in Romania; and airfield upgrades in Hungary, Iceland and Slovakia. These projects help us enhance the infrastructure in forward operating locations that we utilize with our partner nations. Ultimately, they let us achieve our goal of developing more resiliency, and thus enhancing our readiness.
We also continue to bolster our presence through ongoing theater security package deployments. The current TSP rotation is made up of F-15s from the 142nd Fighter Wing with the Oregon Air National Guard and the 104th Fighter Wing with the Massachusetts Air National Guard. Like previous deployments, these units have participated in exercises and training across Europe.
And on top of the TSP deployments, we are executing the proof of concept for our Deployable Air Base System, or DABS. DABS provides enhanced pre-positioning of U.S. equipment, increases responsiveness and readiness by pre-positioning ammunition, fuel and equipment, and improves infrastructure to enhance our ability to provide a rapid response. Looking into fiscal year 2019, we are proposing an EDI budget that demonstrates the U.S. commitment to NATO. Our total EUCOM request includes a significant funding increase from 4.7 billion to 6.5 billion. While the proposed increased funding is welcome news, what we need is consistent funding that is steady, stable and predictable that will continue to improve our readiness and advance the lethality of our forces.
Lastly, I would like to announce that we will be welcoming back U.S. 5th Generation assets into the European theater later this summer. These assets will work with U.S. and allied forces that are already in Europe including partner nation 5th Generation assets to build on the integration from previous deployments. The integration of 5th Generation assets allows the coalition to maintain the air superiority advantage by complementing the capabilities of our powerful 4th Generation fleet. These assets continue to be a game-changer in developing the right size and mix of capabilities to compete, deter and if required, win.
The demand for air, space and cyber power is only continuing to grow. America's Airmen need to be resourced and trained to fight as a joint and allied military team to answer these challenges. As the Commander of U.S. Air Forces in Europe and Air Forces Africa, I can guarantee that we will continue to remain laser focused on maintaining and improving our readiness and warfighting posture.
Q – Which specific additional contributions towards aerial defense would you urge Germany to make?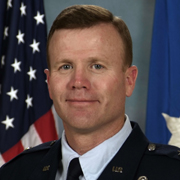 General Wolters: A great question and the first response I've got to offer is certainly that's a decision that the German government and the German military should need to consider heavily. And we offer a wide array of selections that I think they should consider. And as we press forward in NATO what we continue to dialogue back and forth about is the tremendous relationship that exists between the German government, the U.S. government, the German military and the U.S. military. What I would advocate for is those contributions should enhance our ability to improve indications and warnings, to improve command and control, and to improve mission command. And I would just recommend that the German military looks at those three areas, and they have certainly been busy in doing so, and I'm absolutely positively convinced when it's time for them to make the decision, whatever decision they make it will certainly enhance NATO's ability to improve command and control indications and warnings and mission command.
Q – Recently the Defense Minister of Niger confirmed that armed drones were now being flown by the U.S. out of Niger. I'd like to ask how many armed drone missions have there been so far? How many strikes? How many terrorists neutralized? And also, who are these armed drones targeting and where are they?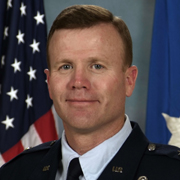 General Wolters: I'm not privileged to have the opportunity to talk about ongoing operations. But what I can say is in the area of improving indications and warnings and command and control and command and feedback, we are working by, with and through the countries to improve our ability to build partnership capacity. And we're pleased to report in those campaign areas we're continuing to make improvements. So the posture of the forces and their ability to provide command and control are improving over time.
Q – Question about the announcement by the British government that they are proceeding to develop essentially a competitor to the F-35, so a next-generation aircraft, and I'm wondering if you were able to have any conversations during your time in England about whether the United States could potentially play a role in that UK project called Tempest, and if so, what kind of a role that would play ?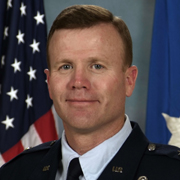 General Wolters: I had the opportunity to see the unveiling of the Tempest at Farnborough electronically from afar, and I have not had any conversations with my counterparts in the UK specific to this aircraft, but we certainly had conversations about future systems. One of the key ingredients that has to go into any future system is to make sure that it's interoperable with existing systems, and certainly the systems that the UK is embracing as we speak. So the closest we've had in a conversation in that area is to ensure that as the UK decides to go forward with a system that could be called Tempest, that we would hope that it would be as interoperable as possible with the great system that they just acquired and they just received at Marham like the F-35B. That interoperability with 4th Generation capability, that interoperability with 5th Generation capability is powerful, and that, I'm certain, is probably something that the UK is looking very closely at.
Q – can you be a little bit more explicit concerning the future deployments of 5th Gen aircraft to Europe within the next few months?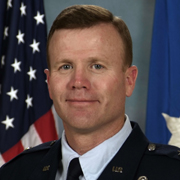 General Wolters: I can't reveal the specific airframe and the specific dates and locations, but the purpose is to introduce a U.S. 5th Generation capability one more time onto the European continent and afford it the opportunity to get out and about to separate nations so that we can, number one, improve our interoperability with other 5th Generation assets that are already on the continent; and also improve our interoperability with other 4th Generation assets that are on the continent.
And on top of all that, we'll do all that we can with the 5th Generation asset to work on our campaign design of enhancing indications and warnings, command and control/feedback, and mission command.
Q – What kind of exercises have you already made and will you make in Spain? And how important is the Moron Air Base for the operations of the United States across Europe and North Africa?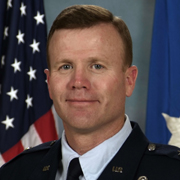 General Wolters: Spain is a fantastic NATO partner, Kathy, first and foremost. Numerous exercises have occurred with Spain. As many probably know, just at Torrejon itself, Air Base, which is outside of Madrid, we have a wonderful command and control organization that is NATO centric but has fantastic members of the Spanish Air Force and the U.S. Air Force involved. And that organization at that location dramatically improves our command and control. Moron is a base that affords us the opportunity to lift and shift. We can move large amounts of cargo, large amounts of personnel, large amounts of hardware and software through Moron as a port, and it also serves as a force multiplier to allow us to project power out of the European continent from Spain through the Mediterranean into the northern portion of Africa. So those are just a few examples of what Spain does to enhance our capability not only in NATO, but certainly our ability to power project and build partnership capacity in Africa. Finally, on the fighter pilot side of the house there's a tactical leadership program at Albacete, Spain. At that program we send down very, very experienced fighter crews and they're able to participate in high-level sorties that are complex and complicated, and when they depart that course, after having attended the tactical leadership program, that their readiness improves dramatically. Again, another example of the great contributions from Spain.
Q – I just wanted to ask, you mentioned a little bit about some of the infrastructure that was being developed as part of the EDI, but more broadly, there's a lot of talk about potentially moving large parts of the U.S. military infrastructure in Europe further East into Poland. Have you been reviewing anything like that? Have you been asked to give input to anything like that?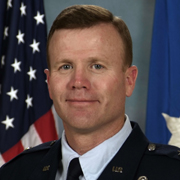 General Wolters:  we've been asked to take a look at infrastructure throughout the entire European continent, in the North Arctic, in the South in the vicinity of the Mediterranean, certainly in the vicinity of Poland. So yes, that has been a factor and we're looking at the European continent from a 360 degree position to make sure that we don't leave any vulnerabilities. Our goal with EDI with respect to improvements are to increase
the presence, improve our exercises and training events, enhance the pre-positioning of resources, obviously to improve the infrastructure which is the point you built on, and to build partnership capacity. And with the assistance of all the components reporting to EUCOM, EUCOM is able to put together a comprehensive game plan that assists all of the components, all the domains, and takes a very, very smart 360 degree approach to
improving the overall disposition of the European continent.
Q – can you tell us about is there any plan existing of the United States Army or the government making the Camp Bondsteel which is located in Kosovo a permanent presence of American Army into this part of Europe, the answer to a growing ?
Q – Kosovo Security Force has been recently equipped with 50 Humvees. Do you see any possibility in the near future after this Kosovo Security Force becomes a real Army, to be equipped with aircraft, for example?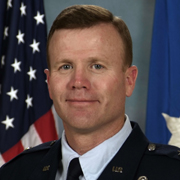 General Wolters: As the Air Component Commander, both of those subjects, I'm not familiar with so I'd have to have you defer that to Headquarters, USEUCOM or to U.S. Army Europe.
I just wanted to ask a follow-up on the British investing in their own, developing their own fighter jet. Whether you were worried as a key partner in the F-35 program that the U.S. now would not be buying 138 F-35s as they initially said because they will clearly have to siphon some of that money off to develop their own fighter?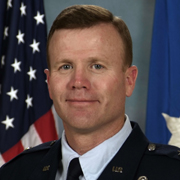 General Wolters: As the U.S. Air Component Commander and the NATO Air Chief, that certainly wasn't a worry. The discussions always involve doing everything we possibly can to improve our disposition from a security perspective, and obviously the UK investing in something along the lines of the Tempest, I think if Stephen Hillier believes that to be a plus for the Royal Air Force then I do also. But as I alluded to before, Jonathan, and I know Stephen would agree with me, we want to ensure that the interoperability piece with platforms that we're certainly embracing and systems that we're certainly gaining as we speak, that the interoperability with anything new that the UK would invest in is critical.
Q – I am afraid I haven't understood the whole truth about exercises at all. What are they recently more? Still an instrument to improve partnership inside NATO, or let's say to test the troops? I mean, doing all those exercises inside NATO, I would understand, but doing them that close to Russia at the border of Russia, what does it mean that Russia is a real enemy? Are there real detailed threats to attack the West? Or why is it that the locations are, let's say, the other way around, it would be the similar scenario when Russia would do an exercise in Mexico under the new government?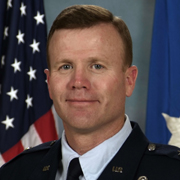 General Wolters:  we conduct exercises throughout the European continent. In the United Kingdom, in the vicinity of Norway, in the Aegean, in the Western Mediterranean, along the Eastern European area. So we ensure that we cover all 360 degrees of NATO.
And the other aspect of exercises is the national capacity coupled with the NATO contribution. So we certainly take into account what existing nations can add or need with respect to exercises, and that affords us the opportunity to pick and choose the locations that best improve the security disposition of our NATO forces.
Q – Shifting to Africa, General Wolters, can you affirm recent media reports that the U.S. is considering a substantial drawdown of its military forces in Africa? If that does occur, what would be the likely ramifications for stability in a country such as Somalia?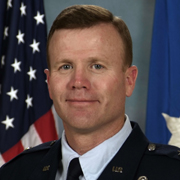 General Wolters: I can just tell you that as the Air Component Commander serving USAFRICOM, our disposition in the region has only gotten stronger over time, and the number of exercises have improved in frequency and in relevancy.
What we're very, very excited about, what we see is an increase in exercises that build partnership capacity and we're very, very excited to see the growth in capabilities that exist in many of the nations.
One of the recent activities is the African Partnership Flight Program. That's where we have crews and a specific aircraft that has specific expertise, and they forward deploy as a team and they stay anywhere from two days to two weeks and they share tactics, techniques and procedures on how to aviate, navigate and communicate and on how to lift and shift resources. And it dramatically improves the disposition of the air components that exist on the African continent. And we know that that continues to take place. It will continue to take place in the future, and we're very, very excited about the improvement that we see.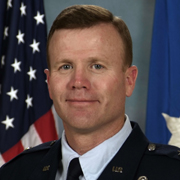 General Wolters: I just want to say thanks to you and the team for the opportunity to share some thoughts. We exercise and train as hard as we possibly can, and we do so for the purpose of peace. And as long as we continue to have peace and we project that peace is on the horizon, that's very, very productive for all of us. So thank you very much.