Around 100 pro-Uighur demonstrators protested outside the Chinese embassy in Oslo this week over the bloodshed in the Xinjiang region.
Chanting "stop the killing" and waving East Turkestan flags, Uighurs vented their anger at the unrest earlier this month which left more than hundreds people dead.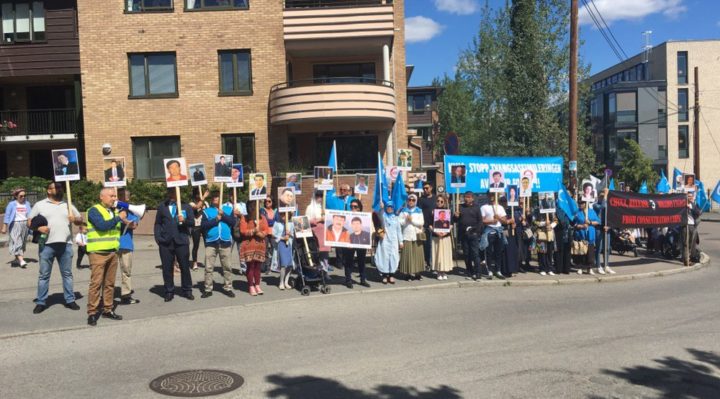 They then hand in a petition demanding a United Nations inquiry into the violence and access to the region for international human rights organisations.
"China lies, people die", demonstrators chanted, along with "Shame on China" and "Stop the killing."
Some wore East Turkestan T-shirts and brought their children. Norwegian policeman stood outside the embassy, while the protesters were held behind on the side of the road.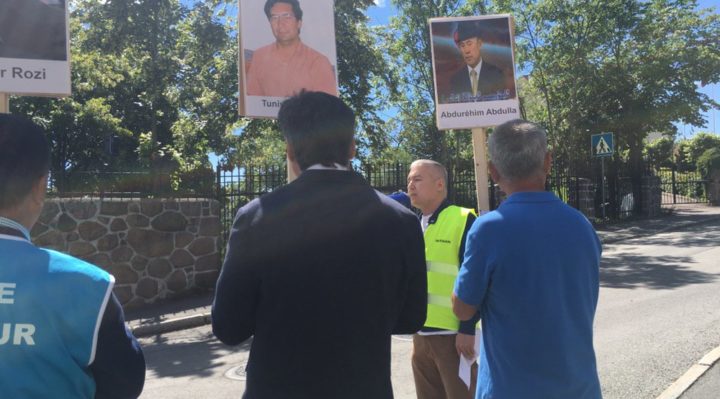 Others waved placards reading: "Stop China's terror against Uighurs", "China stole my land, my voice, my freedom" and "60 years too long — time to free Uighurs."
"Chinese state media are misleading Chinese citizens," Mr.udma, one of the protester , told NORWAY NEWS.
"We want to demonstrate for the truth because otherwise there is going to be genocide.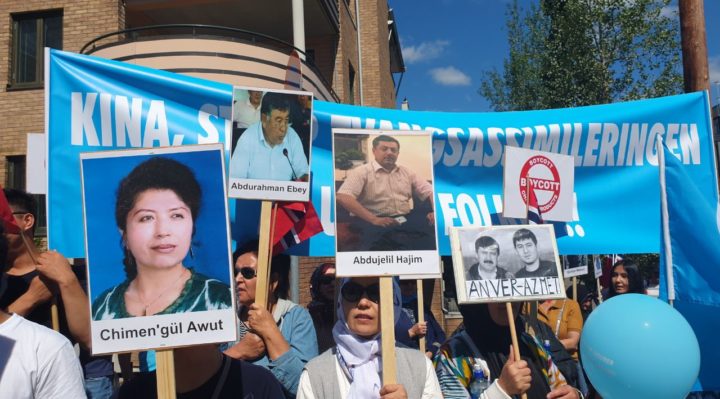 "The Uighurs are outnumbered and one day they might be extinct. It's a very dangerous situation.
"My son, who is 16 and a student, is still there, and my family. It has been a week already, I have no news about them," he added.
"On their own people they cracked down and did such terrible things; imagine for people like us. We are in a very remote part. News is coming out from Urumqi but we don't know about other cities."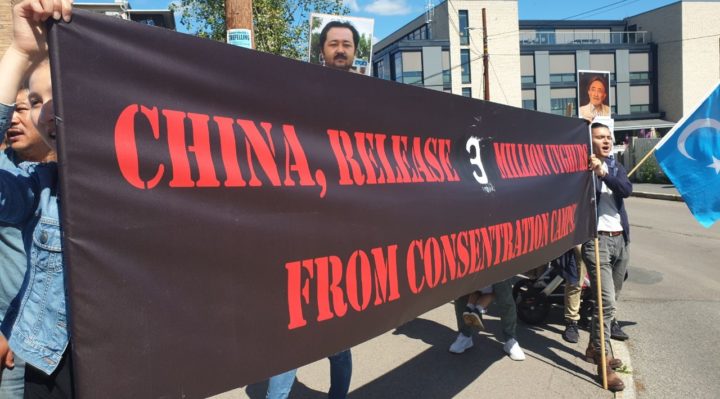 Xinjiang's Muslim Uighur community has long chafed at Chinese rule.
The unrest of July 5 saw Uighurs attack Han Chinese, according to the government and witnesses interviewed by NORWAY NEWS, in the worst ethnic violence to hit the country in decades.