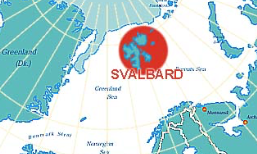 Telenor said Svalbard archipelago is Norway's most modern community, and its communications network is now entirely free of copper. Digital telephony started in Longyearbyen in 1990, with the arrival of Alcatel System 12 exchanges, replacing radio and satellite calls with delays to conversations. Telenor now provides 4G all over Svalbard, it said.
Svalbard now uses IP telephony or mobile communications for everything from ordinary voice calls to fire alarms, emergency calls and other specialised services. Digitalisation saves on energy, space and support costs.
Telenor has approximately 1,000 residential fibre customers, with 750 IPTV customers. The operator provides private clients with services at 25 Mbps to 500 Mbps, and corporate clients with services up to 100 Mbps.