January 9th 2019, the United States and Government of Norway signed an Arrangement which advances maritime threat response collaboration between the two nations. At a ceremony, hosted by the White House National Security Council, the Arrangement was signed by the Norwegian Defense Attaché to the US Rear Admiral Ole M. Sandquist and the Director of the U.S. Global Maritime Operational Threat Response Coordination Center, Scott Genovese.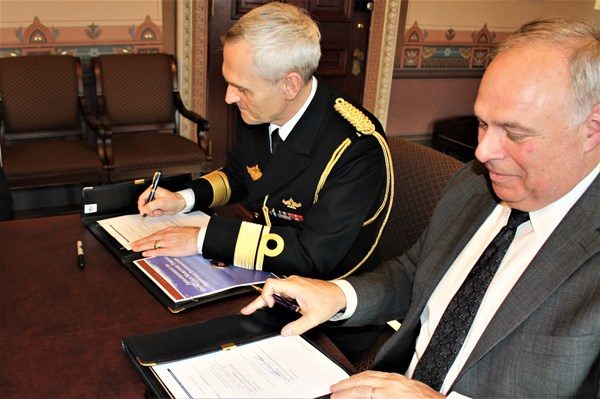 The Arrangement provides Norway and the United States the ability to fully coordinate on emerging maritime threats affecting both nations.
The innovative Arrangement between the national level operations and coordination centers of the United States and Norway will improve the response to maritime terrorism, piracy, drug and human trafficking, maritime cyber attacks, public health threats, marine pollution, and related wide ranging Arctic challenges.
The signing of the Arrangement is important as it complements and reinforces the long-standing cooperation between our nations.