Norway-based fleet management company Kongsberg has announced partnering with iMarine Software to integrate the its SeaProc e-procurement platform.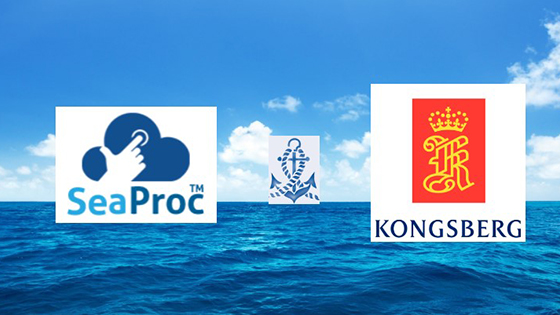 K-Fleet, Kongsberg's existng system, offers solutions to optimise and assist users' working processes within planned maintenance, inventory management, procurement, QSE, documentation, forms, certificates, voyage reporting and fleet operations.
With the announcement of full integration between the SeaProc e-procurement platform and Kongsberg K-Fleet Purchase, buyers are now offered speed, accuracy and ease in handling transactions. requests for quote, quotations, purchase orders, contracts, invoicing and delivery receipts are directly interfaced. This allows buyers to conduct their daily activities within the K-Fleet procurement system as all communications, transactions and negotiations can be handled internally.
iMarine Software developed and manages SeaProc, a source-to-settle cloud procurement solution powered by Amazon Web Services. SeaProc connects ship operators with over 50,000 vendors globally and provides a unified platform for managing and monitoring technical trading, contract management, e-invoicing, logistics, business reporting and trading rule management in a scalable and secure environment.