Russia marked the 77th anniversary of victory over Nazi Germany on Monday.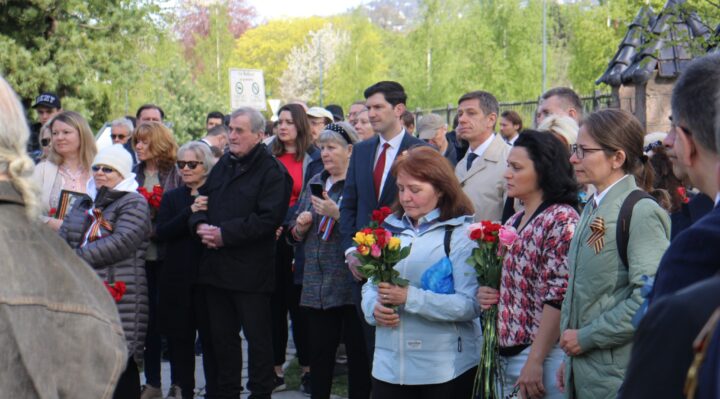 A Remembrance Day wreath laying ceremony took place on 9 November at the War Graves Plot at Vestre Gravlund in Oslo at the monument to fallen Soviet soldiers with the participation of Russian Ambassador T. O. Ramishvili, Ambassador of Kazakhstan E. To. Akhinzhanova, Ambassador of Belarus D. L. Mironchika, Ambassador of Serbia D. Petrovichab of the Russian military attache A. V. Kosareva.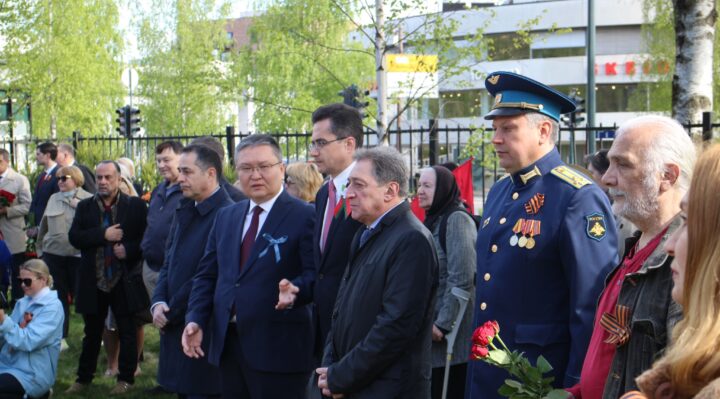 The events were attended by senior Defence personnel, together with number of Defence Attachés were also in attendance.
Wreaths were also laid by Ambassadors and representatives of several nations including Kazakhstan, Belarus and Serbia.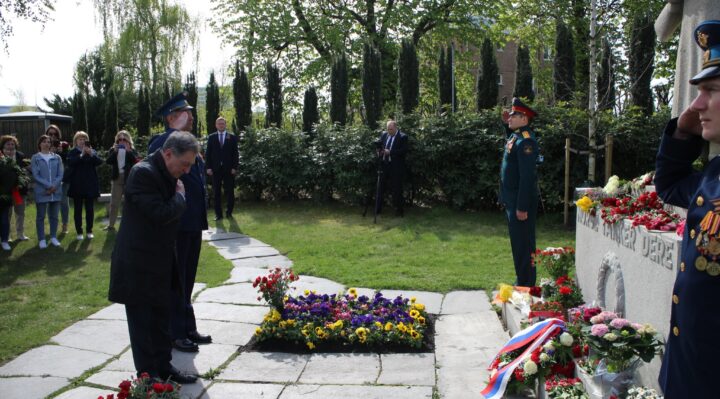 At the end of the ceremony, flowers were laid on the monument to the Yugoslav guerrillas killed in Norway, located at the same cemetery.
What did Putin say in Victory Day speech from Russia ?
His address centered on the ongoing war in Ukraine, which began following Russia's invasion on February 24.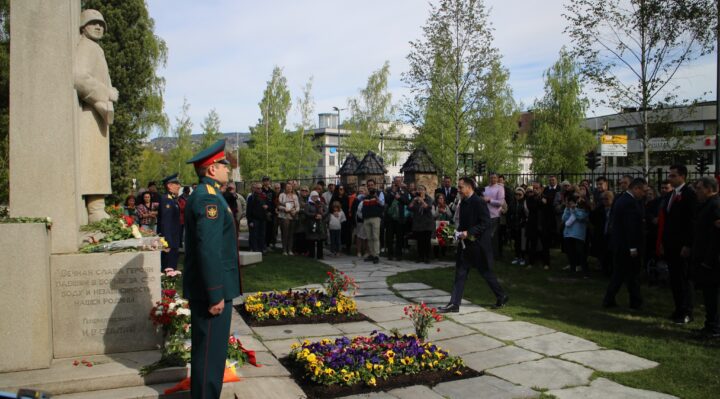 He said the invasion was the "only right decision" with a false claim that the West was "preparing for invasion of Russia."
"NATO was creating tensions at the borders. They did not want to listen to Russia, they had other plans," said Putin.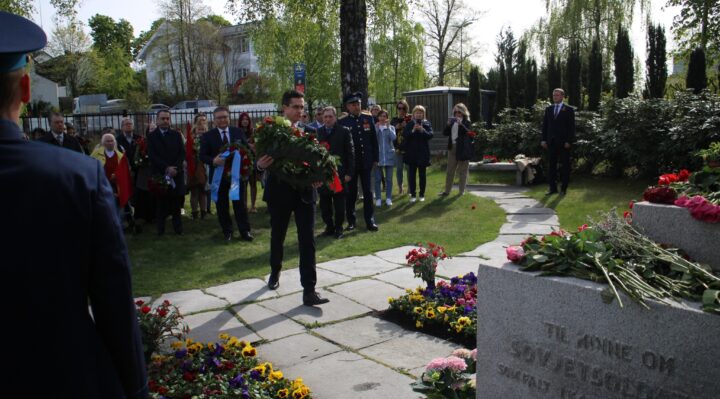 He claimed Russia was fighting for "the Motherland" in Donbas. "so that no one forgets the lessons of World War II."
He promised support for the families of fallen soldiers. "The death of every soldier and officer is painful for us," he said. "The state will do everything to take care of these families."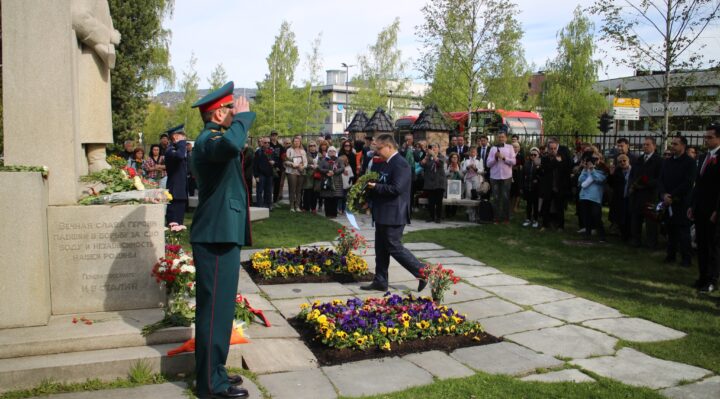 What is Victory Day in Russia?
In Russia, "Victory Day," as it is referred to in the post-Soviet era, was for decades a day of sorrowful remembrance. The Soviet Union lost millions of its citizens during World War II, and May 9 was a day to reflect upon that loss.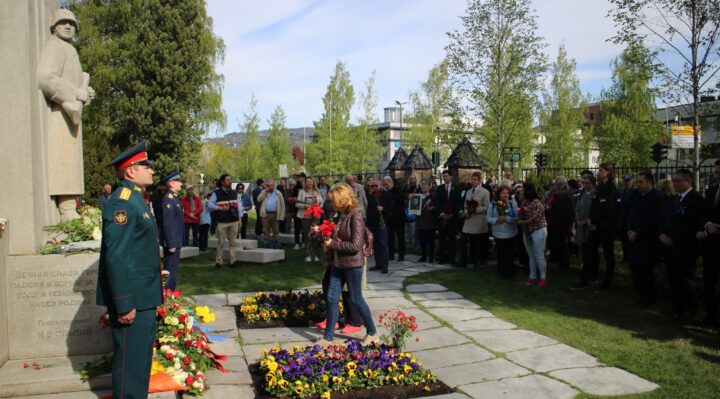 Yet, that has changed over the past several years. Increasingly, Putin has used the day to serve his own domestic purposes.
Ukrainian President Volodymyr Zelenskyy said on Monday Russia had "forgotten everything that was important to the victors of World War II."
"Evil has returned, in a different uniform, under different slogans, but for the same purpose," he warned.
Unlike in previous years, this time no foreign head of state will be a guest at the parade.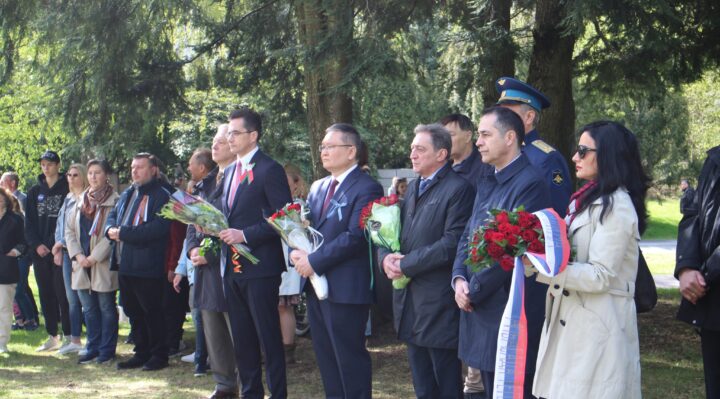 Western Allies celebrate Germany's capitulation on May 8. The formal surrender in 1945 was intentionally timed to take place late on May 8 west of Moscow and at the stroke of midnight in Russia, granting the then-Soviet Union its own day of commemoration.