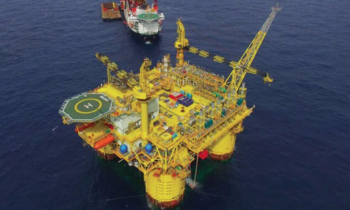 The Petroleum Safety Authority (PSA) has given notice of an order to Eni Norge, asking the company to reassess its current plans, priorities, and use of resources for the Goliat field development in the Barents Sea.
PSA Director General Anne Myhrvold said: "We're concerned about Eni's management of operations on the Goliat field. This notice and our concern build on both individual findings and an overall assessment of the position."
PSA took action based on its observations of supervisory activity on risk management, an audit covering management of the working environment and provision for employee participation, and the investigation of an incident involving personal injury in 2016.
The latter occurred on the Goliat field last June: a deck operator on the platform was seriously injured after being hit on the head by wire rope reeled to operate a work winch.
This incident occurred while the area was being cleared after offloading of crude oil the previous day.
PSA's subsequent investigation found that the socket termination on the wire rope became caught in the guide roller in front of the winch, causing it to come under considerable strain.
Witness statements suggested that the cast socket termination on the rope broke free, and that the rope struck the deck operator on the head.
PSA identified several regulatory breaches including a lack of or inadequate barriers that could otherwise have prevented the serious incident. The accident appears to have been caused by numerous underlying technical, organizational, and operational issues.
The investigation also found deficiencies in Eni's system for governing documents, inadequate management of risk and competence, and a lack of clarity in roles and responsibilities.
Examples included design faults and deficiencies in the winch and guide roller, a lack of risk assessment for the work operation, insufficient competence, and inadequate training in using the equipment. In addition, user manuals were missing and no conformity measurements had been taken of the equipment used.
Nonconformities have been identified relating to follow-up of technical conditions, identification of operational risk, governing documents, work processes, worker participation, commissioning before start-up and operation, the material handling plan, roles and responsibilities, and competence.
On the basis of the findings Eni must systematically identify and review all lifting equipment and winches used for material handling on board and assess measures for further use or possibly ceasing to use this equipment by Feb. 13, 2017.
(offshore-mag)