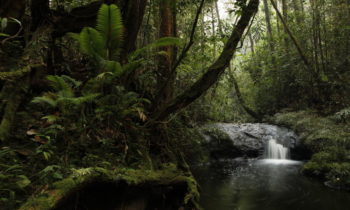 The Norwegian environment ministry and the government of West Sumatra will work together to save 2 million hectares of the province's forests.
The province was chosen due to its sustainable forest management efforts and the local government's dedication to the conservation of peatlands.
On Thursday (12/01), Norwegian Environment Minister Vidar Helgesen, Indonesian Ambassador to Norway Yuwono A. Putranto and Governor of West Sumatra Irwan Prayitno discussed the strategies to improve the region's economy through forest conservation.
Since 2013, Norway has been collaborating with Indonesia under the United Nations REDD+ (reducing emissions from deforestation and forest degradation) program.
As the program has reached its implementation phase, the government of West Sumatra is now set to develop a number of conservation projects, such as improving market access for non-timber forest products.
"It's very relevant to focus on these efforts, as through them we can also improve the living standards of [West Sumatra's] communities," Yuwono said.