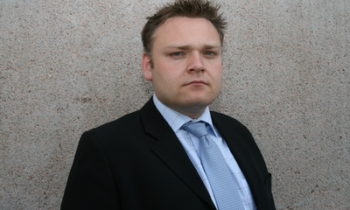 Trond Birkedal, the former top politician who was the Progress Party's candidate for mayor of Stavanger, was acquitted on Thursday of charges he'd sexually assaulted minors under the age of 16. He was convicted, though, of secretly filming young naked men in his home and acquiring nude photos under false pretenses. Birkedal, whose arrest last year was another major blow for his party, was sentenced to 60 days in prison but 40 of them were suspended.
Norwegian Broadcasting (NRK) reported that Birkedal won't need to serve more jail time because he gets credit for time spent in remand custody after he was first arrested last spring.
"He had 13 days in remand custody, so then sentence is viewed as having been served in its entirety," Judge Bjørn Enoksen-Ristesund said in court.
The court found no evidence of charges Birkedal had assaulted two boys who were younger than 16 when the alleged assaults occurred. Birkedal, former head of the Progress Party's youth organization, had denied the assaults.
He had confessed, though, to secretly filming young men who stayed at his home and used his bubble bath, admitting he had rigged up cameras to get naked video of them. He also confessed to enticing young boys to remove their clothes on the Internet and send him naked photos of themselves. He did that by using a false identity on the Internet.
The judge relied on testimony by a sexologist who claimed it was difficult for males to accept their homosexuality. "Suppression of his (homosexuality) was probably the reason that he communicated under a false identity," Enoksen-Ristesund said, adding that he believes the case has hit Birkedal hard.
Prosecutors had sought a nine-month jail term for Birkedal. Birkedal, age 31, said he was relieved, he already has expressed deep regret, and now he hopes to get on with his life.
"It's very serious to be convicted, but I hope this can end this case, that it makes up for what I've done and that I can move forward," he told reporters after the judge's ruling. Prosecutors may appeal the judge's ruling, but hadn't made any decisions as of Thursday afternoon.
Birkedal added that his relief over his acquittal "was dampened, since I know that I have done something wrong to someone." Birkedal refused to say whether he hoped to return to politics. "Today is not the day to talk about any political comeback," he told NRK.