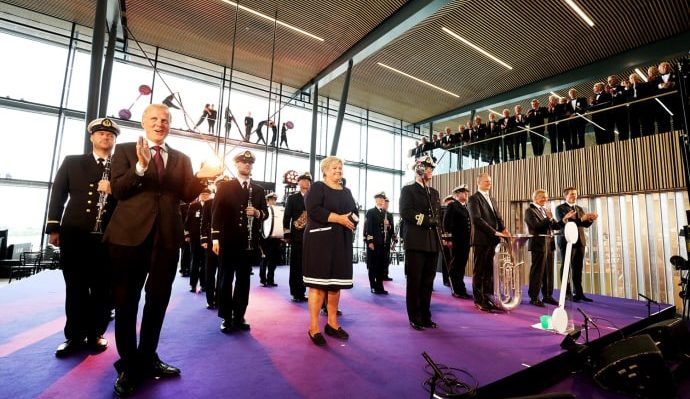 Norwegian airport operator Avinor has officially opened the new Nkr 3.7bn (US$468m) terminal at Bergen Airport, in Flesland, Norway. Opened on time and within budget, the terminal has the capacity to accommodate up to 10 million passengers annually.
Speaking at the opening ceremony, Erna Solberg, Norway's Prime Minister, said, "Flesland plays a vital role in tourism and industry in the region. Now that the airport has doubled its capacity, we have a large international airport that Western Norway can be proud of. This is a state-run flagship project that has run on schedule and within budget and Avinor can be proud of the work that went into this expansion."
Covering nearly 680,000ft², travelers can now enjoy a more spacious airport with an increased number of restaurants and shops. The design of the airport and technical solutions offers big energy savings in addition to environmental benefits.
"We're now providing even better facilities for travelers and airlines," said Aslak Sverdrup, airport director, Avinor. "Hopefully this will mean more direct flights to big, important domestic and foreign destinations."
Dag Falk-Petersen, CEO of Avinor, said, "This is a very important day for Norwegian aviation and we are very proud of the new Flesland airport. Bergen now has a fantastic airport that will take us into the future. Thousands of people have been working day and night since the decision to expand was made in 2014."
(N.Sethu)