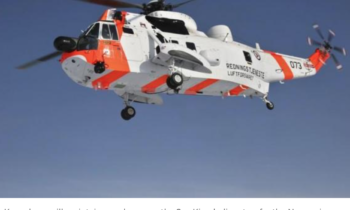 Kongsberg Defense Systems will maintain gear boxes on Norway's Sea King helicopters, under a deal with the Norwegian Defense Logistics organization.
The framework agreement, which could cost as much as $37.9 million, is in effect until 2020 and has a three-year option.
"This framework agreement secures a continued operation of the Norwegian Sea King helicopters until the new AW101 search-and-rescue helicopters are fully operative, and entail an important continuity for Kongsberg in a period where the organization is being built up to maintain gearboxes on the NH-90 and AW101 helicopters," Kongsberg's Executive Vice President Aerostructure Terje Bråthen said in a company news release Tuesday.
The Norway-based company also announced it will deliver its Integrated Combat Solution for Finland's new K9 Thunder 155mm self-propelled artillery.
The contract was signed with Hanwha Land Systems of South Korea, maker of the artillery.
(UPI)