Performed at Beijing's Tianqiao Performing Arts Centre, the Norwegian production "Garage" is tickling people of all ages.
In one garage, two repairmen work on three unexpected eggs. The play, featuring the concept of "steampunk", has rekindled some fond memories for adults, while the whole act seems to be fun and intriguing for the younger generation. "When they were working on the eggs, I saw they sprayed something from a pipe. I wonder what it was, medicine, water, or gas?" said young spectator Zhou Zhaoen.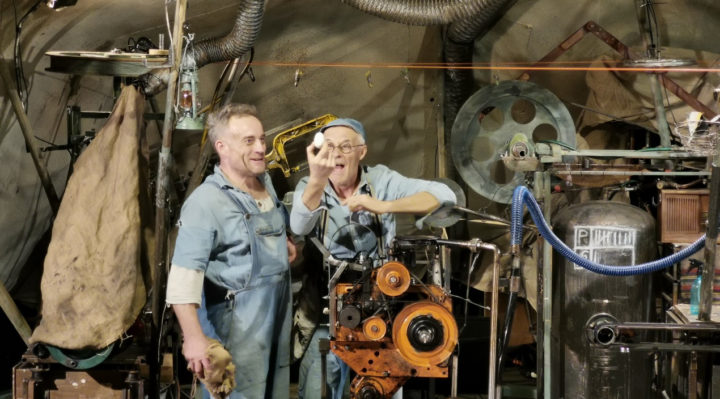 No matter what it was, cooking eggs with strange metal implements in a garage is funny and weird enough on its own. But is there something else behind the plot? "One of the most important things we are talking about is food," actor Paal Viken Bakke emphasized the importance of cherishing and sharing.
Laughter hardly subsided during the 50-minute play. The secret largely lies in how the stage is set up. When different mechanical problems arise, the two characters must think quickly to fix them, while coming up with other weird inventions.
Many of the stage props are nothing but waste metal, collected from shipyards, steel mills and recycling stations for waste metal. The engine used frequently in the play is a hundred years old! It was originally used in a fishing boat in Norway. It's hard to imagine they could be the major and only stage set for a children's play.
The team said their material is very popular with people of all ages, but there's also an underlying theme to the production too – the importance of recycling and cherishing food.