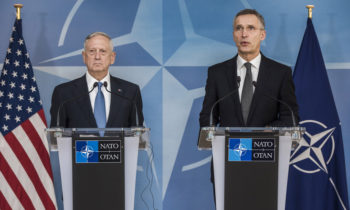 Norway's Foreign Minister Borge Brende on Thursday reacted to Pristina's plans to turn the Kosovo Security Force into an army.
"I urge Kosovo authorities to refrain from transformation of the Kosovo Security Force (KSF) into an armed force without a constitutional change and an inclusive political process," Brende said in a statement.
"Norway will remain a partner in Kosovo´s efforts for reforms and Euro-Atlantic integration. Regional stability and cooperation is a prerequisite for deeper integration. Normalization of the relations with Serbia will have our full support," he added.
Previously, NATO and the US stated their opposition to the plans, something acknowledged by Kosovo President Hashim Thaci, who launched the initiative earlier in the week.
Belgrade strongly opposes the possibility of Pristina creating an army, and has interpreted the lack of support for the idea from the West as its diplomatic victory.
(b92)