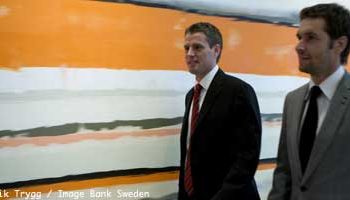 Sweden has the world's third fasted broadband internet speed, while South Korea still leads the race with an average connection speed at 26.1 Mbps, a new study by Akamai Technologies shows. Norway was ranked second.
"Internet connection speeds continued to show positive long-term trends around the world, with particularly strong year-over-year increases across all broadband adoption metrics," said David Belson, editor of the State of the Internet Report.
"When Akamai first published the report in 2008, we defined 'high broadband' as 5 Mbps and above, which nine years ago had an adoption rate of 16% globally. We're now seeing a 15 Mbps adoption rate of 25% worldwide.
Norway held on to the top spot for 15 Mbps broadband adoption among surveyed European countries in the fourth quarter, tying second-place Switzerland with an adoption rate of 54%.
Seven other countries – Sweden, Denmark, the Netherlands, Finland, Romania, Latvia and Belgium – had 40% or more of unique IPv4 addresses connecting to Akamai at average speeds above 15 Mbps, the report said.
Sweden will be a completely online country in 2025, according to the government's new three-part broadband strategy. Prime Minister Stefan Löfven has also promised that over half a million more Swedes will gain access to fast broadband Internet over the next four years.